News
Stay informed about the latest enterprise technology news and product updates.
A case for remote data replication
Remote data replication shortens disaster recovery time. Resellers who provide a quality remote data replication plan ensure that customers can be up and running quickly after a disaster.
Businesses recognize that remote data replication, remote backup, site failover and disaster recovery are essential tools for protecting their electronic data. There are many data disaster recover tools on the market. Each data recovery solution is trying to solve key issues like central management, flexible volume selection and efficient use of available bandwidth. When choosing a disaster recovery solution, make sure that includes remote data replication. Remote data replication shortens disaster recovery time, and can help maximize data storage. This is why I recommend choosing a network based data recovery solution. This article will explain more about data recovery solutions and why remote data replication is so important.

Download this free guide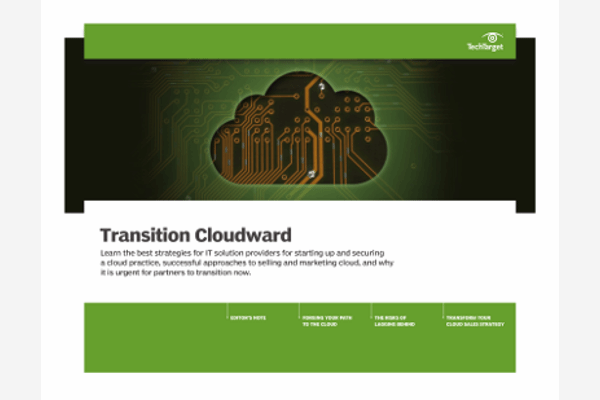 Could Securing Your Channel Business Be Easier? We Can Help.
Download our latest guide to the top strategies solution providers can leverage for starting up and securing a cloud practice, successful approaches to selling and marketing cloud, and why it is urgent for partners to transition now.
While there are various data recovery solutions on the market, all of these solutions can be divided into three basic categories according to where the solution resides:
Host-based
Storage-based
Network-based

Host-based solutions and storage-based solutions

Host-based solutions are OS dependent and require an agent installed on each host -- an agent that generally has limited OS support. This limits their scalability and increases management overhead as IT must configure and manage its DR solutions per OS and not centrally at the network layer.

Storage-based data solutions are vendor-specific leading to vendor lock-in or increased management overhead as IT tries to manage more than one storage vendor. Vendor lock-in typically eliminates the option of using lower-cost storage media at the secondary site, which would enable a company to contain its data recovery solution costs.

Unfortunately neither of these solutions allows for remote data replication. Remote data replication is the lynch pin in a quality data recovery solution. Without remote data replication the network remains vulnerable to a single point failure. If the data storage center is destroyed or disconnected from the network then all of the data will be offline if there is no remote data replication.

Network-based solution -- remote data replication

Network based solutions live at the network level. Network based solutions replicate data at the block level providing the most efficient data replication thereby decreasing traffic on network links and resulting in the most up-to-the minute data copies at the secondary site. This is why remote data replication is so important when choosing a data recovery solution. Remote data replication continually backs up data to remote sites so that no single point failure will disrupt the safety of the data.

The importance of remote data replication can not be undervalued. Remote data replication should be the first you look for when solving your data disaster recovery needs.

Ariel Rosenstein is a writer for Compucall-Usa.com. Learn more about remote data replication. This article orignally appeared on Article Alley.
Dig Deeper on Managed storage services