Using the reliability and resource monitor in Windows 7
Solutions providers can ensure Windows 7 operating system stability by using the reliability monitor. The resource monitor will help keep track of system usage, including CPU.
Solutions provider takeaway: Assessing how stable your customer's Windows 7 system will be over a long period of time can be simplified by using the reliability monitor. You can also keep a close eye on system usage, such as CPU or memory, with the resource monitor.
About the book
This chapter excerpt on Managing and Monitoring Windows 7 (download PDF) is taken from the book Using Microsoft Windows 7. The Windows 7 advice and troubleshooting tips in this book will help you navigate through the operating system with ease. Help your customers take advantage of Windows 7's features, tools and applications by reading through the online version of the book that includes video, screencast tutorials and podcasts.
Performance Information and Tools
The Windows Experience Index (WEI) was first introduced in Vista. It returns largely unchanged in Windows 7 (see Figure 11.1) save for a few subtle refinements. The purpose of the WEI is to measure the capability of your computer's hardware and software configuration. After testing it out, the WEI expresses this measurement as a Base score number. The higher the base score, the better.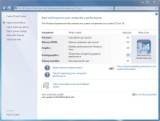 Figure 11.1 The Windows Experience Index (WEI).
Running the Windows Experience Index Assessment
Before starting this exercise, shut down any applications running on your system. These could potentially slow system performance and return a lower score. The following steps show you how to run the Windows Experience Index assessment (see Figure 11.1).
Click the Start orb.
Click Control Panel.
Click System and Security.
Click System.
Click Windows Experience Index.
In the lower right, select Re-Run the Assessment. If a UAC window opens, click Yes. The test runs and updates your base score.
The Base score rating is a number that is based upon the five Subscore ratings for the following categories:
Processor
Memory (RAM)
Graphics
Gaming Graphics
Primary Hard Disk
The final rating is not, as you might expect, a compilation of all the ratings. It's actually the lowest of the Subscore ratings. For someone using basic computer functions (such as surfing the Internet), a score of 4.0 would be just fine for them to use these basic functions. On the other hand, someone playing the latest hardware- intensive games would typically need a much higher score, perhaps 7.0 or above.
WEI scores range from 1.0 to 7.9. The high score was 5.9 in Vista, so the adjustment to 7.9 accounts for faster hardware since Vista was released. In response to experience and feedback comparing closely related devices, Windows 7 updated the scoring rules that Vista used.
Can you get a higher base score on some components without upgrading your hardware? Yes. The improvement to your score won't be huge, but you can do a few things to definitely make it better. Here are a couple suggestions to improve your computer's performance. Not all of these will affect the base score, but they will contribute to improved performance overall.
Close all running applications: Before running WEI, shut down as many applications as possible. These could have an impact on performance. If you really want to prepare the machine for the test, reboot it before running WEI. During the test, don't start or use applications.
Configure visual effects: Changing how menus and windows display can have an effect on performance.
Adjust power settings: These, too, can have an effect on your computer's speed. Select the High Performance option before running the test. If you are running this test on a laptop, make sure it is plugged in. Using a laptop with a battery draining down can cause some CPUs to enable a reduced power mode that slows the calculations in an effort to save energy. This can affect your Processor Subscore.
Clean up your hard drive: This is always a good idea and there are some good hard-drive cleaning tools in Windows 7, such as Disk Cleanup and Disk Defragmenter.
By knowing your base score, you can make better software purchasing decisions. The key is purchasing titles that are equal to or below your base score. For example, the hottest game on the market might require a high-performing graphics card. By understanding your Gaming Graphics Subscore, you can determine if your machine can handle it or not. If your Gaming Graphics Subscore falls short yet you still want to try a game that requires a high-performing graphics card, your system might be sluggish it might not run at all.
Seeing exactly how your hardware rates gives you a good feel for what needs to be upgraded next. In the neverending upgrading world of computers, it's only a matter of time which component will be next on your shopping list.
Windows System Assessment Tool (WinSAT)
The Windows System Assessment Tool (WinSAT) is the behind-the-scenes application that creates your WEI.
For the most part, when you install an OS like XP, you get XP in all its glory, regardless of the box you are running it on. So, although the underlying DLLs might be different, the OS options should be the same, right? Or should they? Does it really make sense that two systems—one which is a $200 cheap-o box with cheesy hardware— should be put in the same position to handle the OS features of a mega system? Well, Windows 7 has a little underlying tool that helps to differentiate between the two, called WinSAT.
When you first install Windows 7, but before the first log-in, WinSAT runs its testing process to see what your individual system can handle. It uses that information to determine which operating system features should be enabled or disabled by default. For example, if your system cannot handle Aero features, the settings on your OS will reduce itself to basic mode.
The WinSAT utility creates its output in the system directory: %systemroot%Performance WinSATDataStore. Each time your run WinSAT, a new XML file is generated in this folder with the date of the assessment stuck at the beginning of the filename— for example, 2010-01-01 12.00.00.000 Assessment (Formal).WinSAT.xml. There is also a file in this directory with the word Initial inside the bracketed part of the filename.
Advanced Tools
The Performance Information and Tools page includes an Advanced Tools link to the left. Clicking this option takes you to the Advanced Tools page (see Figure 11.2).
This page displays any Performance Issues you can address to improve performance as well as a variety of tools you can use to monitor or improve your performance. These tools include the following:
Clear All Windows Experience Index Scores and Re-Rate the System: Forces a complete re-run of all Windows Experience Index tests.
View Performance Details in Event Log: Displays details of problems affecting Windows performance.
Open Performance Monitor: Displays graphs of system performance and collects data logs.
Open Resource Monitor: Displays real-time system resource usage and manage active services and applications.
Open Task Manager: Displays information about the programs and processes that are currently running on your computer.
View Advanced System Details in System Information: Displays details about the hardware and software components on your computer.
Adjust the Appearance and Performance of Windows: Provides settings to change visual effects, processor and memory usage, and virtual memory.
Open Disk Defragmenter: Displays the schedule used to automatically defragment your hard disk; you can modify this schedule to better suit your needs.
Generate a System Health Report: Displays details about system health and performance.
The Reliability Monitor
In Vista, the Reliability Monitor and the Performance Monitor were combined with the Resource Monitor. These have been split up in Windows 7 so that each one stands on its own. The overall functionality within each is the same, however; they just look a little differently (and have a few new features) because they have been restructured to work alone.
What is your standard method for determining the reliability of your system? Most of us determine our system's reliability by how long it has been since it has blue screened on us or forced us to reboot. Unfortunately, that isn't the most "technically sound" way to assess reliability.
The main goal of the Reliability Monitor is to keep track of "reliability events," which have been defined as changes to your system which could alter the stability or other events that might indicate system instability (see Figure 11.3). Events monitored include:
Windows updates
Software installs and uninstalls
Device driver installs, updates, rollbacks, and uninstalls
Application hangs and crashes
Device drivers that fail to load or unload
Disk and memory failures
Windows failures, including boot failures, system crashes, and sleep failures
The Stability Index rating gives you a visual of how reliable your system performs over time. You are given an overall Stability Index score. Ten is perfection, one is the lowest. The Reliability Monitor retains up to a year's worth of data so you can really see how your system has been performing over time.
The Reliability Monitor displays a Stability Index rating 24 hours after installation and provides specific event information.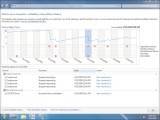 Figure 11.3 Reliability Monitor.
If you see a drop in stability, you can check the date the drop began and then see if the decline was due to one of the following issues:
Application failures
Windows failures
Miscellaneous failures
Warnings
Information
Since the main purpose of the Reliability Monitor is to display data, there is limited functionality. The menu at the bottom of the page allows you to save your history as an .xml file, view all problem reports, and check for solutions to all problems. Another option is to find solutions for individual events.
About the author
J. Peter Bruzzese is a network specialist with eight years of experience in the information technology sector. Bruzzese helped form Clip Training LLC, which offers a variety of mini clips on topics from Windows operating systems to server applications.
Using Reliability Monitor to Check for a Solution to a Specific Application Problem
The following steps show you how to run the Reliability Monitor to check for a solution to an application failure. A connection to the Internet is required.
Click the Start orb.
In the Search box, type reliability.
Click View Reliability History. The Reliability Monitor opens.
Select an application failure from the Stability Index.
Click the Check for a Solution link. Problem reporting connects with the Windows Error Reporting service to locate and provide a solution.
The Resource Monitor
The Resource Monitor (see Figure 11.4) shows a real-time view of your system's CPU, Memory, Disk and Network usage. As shown in Figure 11.4, you can select items in the CPU group to show those items in the graphs shown to the right. In addition, you can use the Resource Monitor to stop processes, start and stop services, analyze process deadlocks, view thread-wait chains, and identify processes-locking files.
Open the Resource Monitor
The following steps show you how to open the Resource Monitor.
Click the Start orb.
In the Search box, type resource.
Click Resource Monitor.
If a UAC window opens, click Yes. The Resource Monitor opens.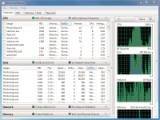 Figure 11.4 The Resource Monitor.
When you first look at the Resource Monitor, you might not realize just how much data is available for analysis. There is a lot going on in the various tabs shown:
Overview: This is the default tab shown the first time you start Resource Monitor. (On subsequent starts, Resource Monitor displays the last tab you viewed before closing it.) The center view pane displays four sections: CPU, Disk, Network, and Memory. Click the Down arrow to the right of each section to expand the section and display real-time stats.
CPU: This tab contains four sections related to your processor: Processes, Services, Associated Handles, and Associated Modules.
Memory: This tab shows a graphical display of your memory in use and includes a Processes tab.
Disk: Click this tab to view processes with disk activity, disk activity, and storage sections.
Network: Click this tab to view processes with network activity, network activity, TCP connections, and listening ports.
To the right, a view pane displays a graphical readout of CPU, Disk, Network, and Memory activity. This right pane changes as you click each tab to show a graphical representation of the data for that tab. For example, clicking the Memory tab changes the right pane to display Used Physical Memory, Commit Charge, and Hard Faults/Sec. Additionally, clicking the drop-down arrow at the top of the right pane allows you to customize the size of these graphs.
Identifying the Network Address To Which a Process Is Connected
You need a working network connection to complete the following steps, which show you how to find a network address that a process is connected to.
Click the Start orb.
In the Search box, type resource.
Click Resource Monitor.
If UAC window opens, click Yes.
The Resource Monitor opens. Click the Network tab.
Find the process for which you want to see the network address it is connected to and select its checkbox. (If you don't recognize a process, select the System process.)
Click the TCP Connections title bar.
Examine the Remote Address to see which network address the process is connected to.
You might have noticed that when you select the process checkbox, it moves that process to the top of the list. This enables you to focus on this particular process rather than search for it as the list dynamically updates.
Another invaluable use for the Resource Monitor is the ability to view applications that are not responding. You can view the Wait Chain of a process (see Figure 11.5) and end processes that are preventing a program from working properly.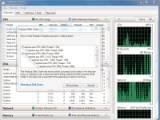 Figure 11.5 Examining an unresponsive process wait chain.
Troubleshooting an Unresponsive Application Through the Resource Monitor
The following steps show you how to use the Resource Monitor to analyze applications. Before you begin, open a couple applications—such as Notepad and Paint— without saving them. Use these applications for analysis through Resource Monitor.
Click the Start orb.
In the Search box, type resource.
Click Resource Monitor.
If UAC window opens, click Yes.
The Resource Monitor opens. Click the Overview tab.
Locate any process that is not responding, as noted by its blue appearance. Right-click the process and choose AnalyzeWait Chain. The AnalyzeWait Chain dialog box opens with a tree displaying organized by dependency.
Select a process and click the End Process button.
Repeat Step 8 until the application responds.
Under normal circumstances, if you want to end an unresponsive application, you might use the Task Manager to end a task. Use caution when you use the Resource Monitor to end a task. You should use Resource Monitor to end a process only if you are unable to close the program by normal means. By ending an application process, the application associated with the process will close immediately and you will lose any unsaved data. If you end a system process, it might result in system instability and data loss.


Managing and Monitoring Windows 7


Using the reliability and resource monitor in Windows 7


Using Windows 7 performance monitor to view data


Windows task manager: Viewing Windows 7 processes and applications


Using system properties to configure Windows 7 options
Printed with permission from Que Publishing. Copyright 2010. Using Microsoft Windows 7 by J. Peter Bruzzese. For more information about this title and other similar books, please visit http://www.quepublishing.com.
Dig Deeper on Desktop management, sales and installation