Tech Buyer Snapshots: Selling technology in the channel
Understand your customers' top priorities behind a range of technology purchases. This guide of "Tech Buyer Snapshots" will help you identify important purchasing drivers, product features and more.
On SearchITChannel, we regularly publish a series called "Tech Buyer Snapshot," a presentation of survey data around buyer intentions. Each installment focuses on a particular technology, such as big data tools and hardware, firewall products and mobile device management software, and clues channel partners in to why their customers are in the market for the technology and what product features they're looking for. By reviewing the data points, partners can refine their strategies for selling technology and inform their approach to their technology discussions with customers. Browse the Tech Buyer Snapshots below for fresh insight into the IT purchasing process.
Solid-state/flash storage
Rethink your sales strategy to address your customers' top pain points, such as I/O performance and growth of overall storage. In addition to customer challenges, this installment of Tech Buyer Snapshot explores the top-rated features of solid-state/flash storage technology and whether customers prefer to purchase through the channel or directly from vendors. George Crump, chief steward of Storage Switzerland, shares his thoughts.
WLAN access points
Get tips to help you sell WLAN access points (APs). In this installment of Tech Buyer Snapshot, we show you the top drivers behind AP purchases, why customers are upgrading to the 802.11ac standard and the product features that buyers rate as most important. WLAN experts Lisa Phifer and Ramon Thomas provide market insight.
Big data technology
In this Tech Buyer Snapshot, we offer insight into tech buyers' big data projects and technology needs. In our survey of 329 North American IT professionals, we ascertained the primary goals of big data initiatives as well as the most common pain points and challenges. We also asked survey takers to indicate how they intended to buy tools and hardware for their big data project, whether through the IT channel or directly from vendors. Phil Shelley, president of big data consultancy Newton Park Partners, gives his thoughts on where the opportunities are (and aren't) for the channel.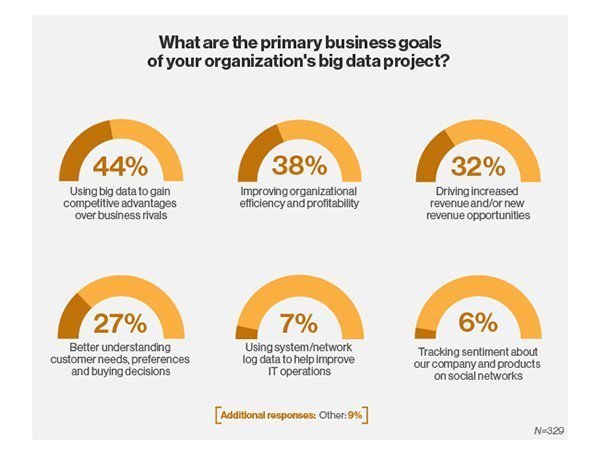 Virtualization server management
Explore software for virtualization server management (VSM) in this Tech Buyer Snapshot. We highlight a variety of factors that shape the IT purchasing process for VSM software, including the top procurement drivers and the most important product features. The slideshow concludes by uncovering the common criteria that tech buyers use for selecting VSM vendors.
Mobile device and application management
We examine the reselling opportunities in the mobility market around mobile device management (MDM) and mobile application management (MAM) products. Eric Klein, senior analyst for mobile software at VDC Research, weighs in on the advantages of system integrators in the mobility market. Other highlights include the primary drivers behind tech buyers' mobility projects/upgrades and the top-ranked MDM and MAM features.
Public cloud services
Find out your customers' top concerns when selecting public cloud services. We offer insight into the main drivers behind tech buyers' public cloud implementations, including cost savings and the need for elasticity, as well as the reasons behind customers' public cloud apprehensions. Customers also ranked which product attributes they found most appealing.
Tech Buyer Snapshot: Your customers' public cloud priorities