Manage
Learn to apply best practices and optimize your operations.
SMS 2003 to SC Configuration Manager 2007 post-upgrade considerations
Solutions providers need to know the best methods when upgrading SMS 2003 clients as well as post-upgrade considerations, including site boundaries and the SMS SQL Monitor.
Solutions provider takeaway
: Post-upgrade considerations are important for solutions providers to know about, because there are a variety of problems that can occur after a System Center Configuration Manager (SCCM) 2007 migration.
Upgrading SMS 2003 Clients
About the book:
This chapter excerpt on Migrating to System Center Configuration Manager (SCCM) 2007 (download PDF) is taken from the book System Center Configuration Manager 2007 Unleashed. This book is an all-inclusive guide to SCCM 2007. You will learn best practices for such tasks as designing, deploying, configuring and securing SCCM 2007 and backing up its components. This book will also guide you through all of the different aspects of SCCM 2007, including patch and compliance management, site maintenance, how to set up the Data Center Manager and configuring asset intelligence.
Unless you have client push installation enabled, your SMS 2003 clients will not automatically upgrade to the Configuration Manager client during your site upgrade. Here are some points to keep in mind: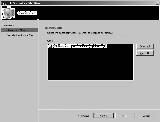 FIGURE 9.23 The Upgrade Secondary Site Wizard site selection page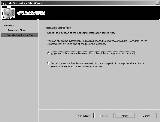 FIGURE 9.24 The Upgrade Secondary Site Wizard's Installation Source Files page
You can use any of the supported discovery and client deployment methods to deploy the client agent. Chapter 12, "Client Management," describes discovery and client deployment.
You can use software distribution to selectively deploy the upgrade to selected collections of clients. To use software distribution to deploy the client upgrade, you will first need to create the Microsoft Configuration Manager Client Upgrade 4.0 ALL package, using the Package Definition option in the Create Package from Definition Wizard, as shown in Figure 9.25.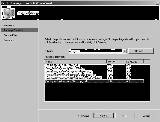 FIGURE 9.25 Selecting the definition file for the ConfigMgr Client upgrade package
To complete the wizard, you will need to choose This package contains source files option and then specify the package source location as the client folder under your ConfigMgr installation folder. For more information about software distribution, see Chapter 14, "Distributing Packages."
Post-Upgrade Considerations
Once your site upgrades successfully, you will need to configure any new site systems and make any changes required for site maintenance tasks, updated boundaries, discovery methods, client agent settings, and client installation methods. Chapter 8 discusses these configuration tasks. Other post-upgrade considerations include the console, site boundaries, and the SMS SQL Monitor, which are discussed in the next sections.
Consoles
During the upgrade, the existing SMS Administrator console on the site server is upgraded to the ConfigMgr console. You cannot use the ConfigMgr console to manage SMS 2003 primary sites, or the SMS 2003 Administrator console to administer ConfigMgr sites. When you initially launch the console after upgrading to Configuration Manager 2007, you may need to connect to the site database using the Connect to Site Database Wizard. Chapter 10, "The Configuration Manager Console," describes this wizard.
You will need to separately upgrade the console on administrative workstations. Running Setup on a remote console installation installs the Configuration Manager console along-side the SMS 2003 Administrator console. If you prefer to upgrade the console to the ConfigMgr version only, run Setup with the /UPGRADE switch. Once the ConfigMgr console is installed on a machine, you will not be able to install the SMS 2003 console or apply a service pack to an existing SMS console installation. Although the two console versions can coexist on a machine, you cannot uninstall one without also removing the other.
About the authors:
Kerrie Meyler is an independent consultant and trainer with more than fifteen years of experience in the IT industry. While in field technical sales at Microsoft, Meyler focused on infrastructure and management and presented at numerous product launches. She has also authored Microsoft Operations Manager 2005 Unleashed.

Greg Ramsey, a Microsoft Most Valuable Professional for Systems Management Server, has been working with SMS and desktop deployment since 1998. Ramsey has written numerous articles for myITforum.com, including Removing Drivers From the Driver Store in ConfigMgr Using PowerShell.

Byron Holt is an experienced IT professional and SMS and Configuration Manager engineer and has worked at Microsoft on the Active Directory and Enterprise Manageability support teams. Holt is presently on the security engineering team at McAfee Inc.
Site Boundaries
Most site properties and settings will be preserved in your Configuration Manager site, although any site boundaries defined in SMS 2003 will be migrated as read-only. You will not be able to edit these boundaries, and will need to delete and re-create the boundaries to make any changes.
SMS SQL Monitor
SMS 2003 implemented the SMS SQL Monitor as a separate service. This component runs as an SMS Executive thread in Configuration Manager 2007. Although Setup should remove the SQL Monitor service, in some cases this service is not cleanly removed and still shows up as an installed service set to start automatically (although it will fail to start). If the SMS SQL Monitor service is still installed after your upgrade, you should disable the service.
Migrating WSUS to Configuration Manager
If you are currently using standalone WSUS for patch deployment rather than deploying patches with SMS 2003, you will need to disable any Active Directory (AD) group policies you have configured for managing WSUS clients. Configuration Manager clients receive policies from their assigned ConfigMgr site rather than from AD. If you need to keep the AD group policies in place to manage other WSUS clients in your environment, you can accomplish this in several ways, although each method can involve a substantial amount of work:
Move your ConfigMgr clients and your WSUS clients to separate Organizational Units (OUs) in Active Directory, and apply the WSUS policies only to the WSUS clients.
Use security groups to filter the application of GPOs so the WSUS policies will not apply to ConfigMgr clients. To accomplish this, you will need to be able to add the ConfigMgr clients to a security group that has the apply group policy right on the GPO set to denied. For information on using security group membership to filter GPO applications, see https://docs.microsoft.com/en-us/previous-versions/windows/it-pro/windows-server-2003/cc779291(v=ws.10).
Use WMI to filter the application of GPOs so that the WSUS policies will not apply to ConfigMgr clients. For information on WMI filtering, see http://technet.microsoft. com/en-us/library/cc781936.aspx.
Here's a WMI filter to exclude Configuration Manager clients:
RootCCM;Select * from SMS_Client where ClientVersion not like '4.%'
A WMI filter to exclude all clients assigned to the HOU site would look like this:
RootCCM;Select * from SMS_Client where SMS_Authority not like 'SMS:HOU'
If you decide to adopt any of these methods, you should carefully test them during your proof of concept and pilot phases before deploying them to your live environment. Chapter 7, "Testing and Stabilizing," discusses the proof of concept and pilot phases.
You will need to install WSUS on each system you plan to use as a software update point (SUP), and install the WSUS administration components on your site servers. Exit the WSUS setup without configuring synchronization settings or update classifications, cate-gories, and languages, because you will configure these settings in the ConfigMgr console.
You can use an existing WSUS server as an SUP; however, you should delete the software updates metadata from the database prior to configuring the system as an SUP. Failure to do so can cause a number of problems, including clients scanning for and reporting on update classifications, categories, and languages not configured for your site.
Chapter 15 discusses installing and configuring software update points.


Migrating to Configuration Manager 2007


SMS 2003 to System Center Configuration Manager 2007 migration


SMS 2003 to System Center Configuration Manager 2007 in-place upgrade


Upgrading to SQL Server 2005 and SC Configuration Manager 2007


Upgrading SMS 2003 sites to System Center Configuration Manager 2007


SMS 2003 to SC Configuration Manager 2007 post-upgrade considerations
Printed with permission from Sams Publishing. Copyright 2009.
System Center Configuration Manager (SCCM) 2007 Unleashed
by J Kerrie Meyler, Byron Holt and Greg Ramsey. For more information about this title and other similar books, please visit Sams Publishing.
Dig Deeper on Server management, sales and installation