Share this item with your network: BACKGROUND IMAGE: iSTOCK/GETTY IMAGES
How VARs can prepare for vendor mergers and acquisitions

iSTOCK/GETTY IMAGES
Resellers tap iPads for business
Channel players can access ticketing, remote monitoring apps on media tablets.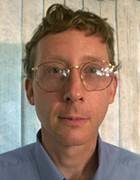 By
Media tablets have transcended the coolness factor and are steadily making their way into business chic. Savvy resellers wanting to cash in on the new wave of corporate must-haves don't have a moment to lose.
For Mike Judd, the director of technical support services at Enroute Networks, an IT service provider and VAR based in Marietta, Ga., the "eureka" moment arrived shortly after purchasing a first-generation Apple iPad. Judd said he bought the iPad when its price dropped $100 a few days before the iPad 2's March 11 debut.
Interested in the device's virtual office implications, Judd began playing with Citrix Systems' Citrix Receiver for iPad, which lets users remotely access Windows applications via Wi-Fi or 3G networks. With Enroute's corporate applications hosted on XenApp server, he was able to tap into ConnectWise's professional services automation software. "That turned out to be a big benefit," Judd said.
ConnectWise provides help desk automation, managing the task of assigning trouble tickets. During Judd's on-call weekend, he handled one ticket using his laptop. The process of setting up the laptop, getting connected and packing it away again took three times longer than the task of resolving the customer's issue, he said.
Judd handled a second ticket with his iPad, finding the ready-to-run device a better fit for dealing with tickets outside the office. "On-call would be much more convenient," said Judd, adding that he has recommended purchasing an iPad for Enroute's on-call technician, who has been using an AirCard on a laptop.
Judd is far from the only channel executive to discover the utility of media tablets. A number of resellers and service providers report using tablets—mainly iPads—to support a number of activities. Those include professional services automation, remote monitoring and management, customer support and basic office productivity functions such as note taking.
A range of roles
Tech Superpowers, a Boston-based Apple consultant, reseller and service provider, quickly adopted iPads as business tools. "We found, off the bat, that the iPad was able to do a lot of the things that we wanted to do without having to write apps or develop anything," said Michael Oh, founder and president of Tech Superpowers.
Like Enroute, Tech Superpowers uses iPads to tap into its internal ticketing system, which is built on the FileMaker database. The company uses the $40 FileMaker Go app to remotely access the ticketing application on iPads.
Tech Superpowers engineers and technicians take advantage of remote access via iPads, Oh said. The capability also proves useful for telecommuting employees. One teleworker uses the iPad and FileMaker Go combination instead of a laptop as the primary interface to the ticketing system. "That leaves the laptop to do things to support customers rather than have a ticketing system up and running," Oh said.
Tech Superpowers also uses iPads to manage its hosting services. For example, the IT staff uses the platform to configure the company's email servers and Web servers. The hosting services for Tech Superpowers are built on Web-based control panels that are accessible via a virtual private network (VPN).
"Once we log into the VPN, we can make changes to any of these servers and services," Oh said. Technicians equipped with iPads and a 3G connection can make those changes pretty much on the fly from anywhere, he said.
Evolve Technologies, an IT and networking services firm based in Fairfax, Va., has also pressed iPads into service. Dave Sobel, the company's chief executive officer, said he carries an iPad, as does the company's service manager. Those devices have become a window into customers' IT infrastructure, he said. "We use it to pull up the remote monitoring and management system," he said. "I will often pull up the [RMM] view of things, so when we are talking about a customer we can see how many servers they have."

Sobel cited professional services automation as another system company employees access on their iPads. PSA vendors ConnectWise and Autotask both provide ways to interact with their systems on the tablet, he added.
Although resellers work with cornerstone business applications on the iPad, they also perform more prosaic tasks. Sobel highlighted the convenience of bringing his iPad to meetings and having ready access to calendar, email and customer records.
The tablet wish list
The next step at Tech Superpowers will be to create a cohesive interface to pull together the current crop of applications available through the iPad, Oh said. It would be particularly helpful to be able to integrate the company's ticketing system with an application providing remote access to a client's system from iPads. Combining such functions into a single app would make the iPad much more useful as a business tool, he said.
Sobel believes business intelligence is the next big opportunity for tablets, and the ability to view real-time financial management information on iPads would be invaluable. "Business intelligence data handed to me on a mobile device—that is something I would like to get," he said.
Both Sobel and Oh acknowledged that those business applications may have to wait until developers shift their focus from the consumer market. "Developers go after the big hits first," Sobel said.
Eventually, developers will begin looking beyond Angry Birds and other popular consumer apps, the channel executives said. "Once the gold rush phase is over, they are going to be looking at business service providers like us and integrators and VARs," Oh said.
Solution provider takeaway #1: Alternatives to iPad for business users
For most resellers, iPads are the device of choice when it comes to tablets, but that could change as more business-oriented devices hit the market.
Right now, the iPad is the most prevalent tablet in-house, said Lee Koepping, senior director of technical solutions at Iron Bow Technologies, a reseller based in Chantilly, Va. But Iron Bow does have other tablet varieties on hand by virtue of the company's vendor partnerships, he said.
As for the broader market, Koepping said he expects to see a movement in the coming months toward purpose-built, enterprise-class tablets. "A lot of users have been waiting for some time to see a serious challenger to iPad," he said, adding that tablets dedicated to the business community have been lacking. With more business-minded options expected to arrive over the next six months, Koepping said the growth of the business tablet market will likely stimulate application development.
Some business tablets already have debuted. RIM's BlackBerry PlayBook, billed as a professional-grade tablet, launched in April, and Cisco Systems released its Cius this summer.. The Lenovo ThinkPad tablet running Android 3 is another business-oriented device.
The challengers have a formidable rival in Apple, which commanded 85% of the media tablet market in 2010, according to figures from ABI Research. The market research firm expects 40 million to 50 million media tablets to ship this year.
Solution provider takeaway #2: Pulling IT all together
Resellers using iPads want a mix of app store offerings and corporate applications.
External IT, a Dallas-based managed service provider, has hit upon a way to coordinate both varieties on a tablet. The company uses a combination of Citrix Systems' Citrix Receiver for iPad, which lets users remotely tap Windows apps, and a user interface portal called OS33. An iPad user logs into OS33 via the Safari browser, which brings up the OS33 portal page for the iPad. Remote applications can be launched from the portal and are presented through Citrix Receiver for the iPad.
In External IT's case, the user can access a ticketing system, Microsoft Office and CRM as well as custom applications, said Michael Greene, vice president of client services at External IT.
Users can double-click on the iPad's home button to toggle between remote applications and native iPad applications such as email and calendaring. The ability to deploy a range of applications on the iPad, including custom systems, isn't just a helpful feature for External IT's own employees. Customers are now asking for the capability, Greene said.
"We've got a particular client who came to us specifically because they were going to be able to use their custom application on the iPad," he said. That company aims to host all of its applications and data in the data center and provide access to mobile employees through the portal.
The rate of iPad adoption is also increasing among companies with field workers. "They want to carry the device to their clients' sites and be able to transact business as if they were in the office," said Greene.
About the author
John Moore has written on business and technology topics for more than 20 years. He has worked as a staff reporter and freelance writer for publications including Computer Systems News, Smart Partner, MSPmentor.net, Tech Target and The VAR Guy. His areas of focus include IT resellers, systems integrators, managed services providers and cloud computing.
Dig Deeper on Desktop management, sales and installation