Share this item with your network: BACKGROUND IMAGE: iSTOCK/GETTY IMAGES
Designing a VAR strategy for unified data center hardware

iSTOCK/GETTY IMAGES
Digital signage brings new revenue for VARs
To make digital signage a profit center, VARs must merge IT skills with customer objectives and targeted content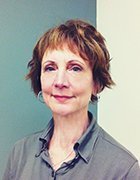 By
A perfect storm is brewing in the digital signage market. For business-savvy IT VARs, that means a new opportunity and a new revenue stream.
Simply put, digital signage is the high-tech version of static print signs and billboards. It's a network of digital displays that are centrally managed electronic messages targeting audiences with entertainment, merchandising and advertising information.
Although many people are most familiar with the 100-feet-by-50-feet digital signage in New York's glitzy Times Square, retail applications account for only about 30% of the digital signage market, according to Brawn Consulting.
Digital signage customers with less extravagant applications are found in corporations, education, health care, government, finance and transportation. Organizations in these industries use digital signage to better communicate with employees, clients and visitors, and to promote their brand image using targeted messages that inform, educate or motivate.
Seven elements of digital signage
What's IT got to do with digital signage? Plenty, once you understand the seven elements of digital signage, as outlined by the Digital Signage Experts Group.
Hardware—displays, mounts, players, infrastructure
Software—scheduling, player, control, creation
Connectivity—wired, wireless, cellular, Internet
Content—media, advertising, marketing
Operations—installation, network, maintenance
Design—deployment, purpose, environment
Business­—return on investment (ROI), return on objective (ROO), partnering, revenue
It's no surprise, then, to learn that over the past few years, technology companies such as Cisco Systems, Hewlett-Packard, Intel and Microsoft as well as traditional IT distributors such as Avnet, Ingram Micro, Synnex and Tech Data, have been ramping up their digital signage businesses and touting products, services and training.

Scala Inc., a software provider for digital signage networks, late last year launched its Scala QuickStart solution that supports new SignagePlayers from HP.

"It's super simple and an easy way for the IT VAR to get customers started with digital signage compared to a few years ago when solutions were roll your own," said Jeff Porter, executive vice president at Scala.
Digital signage ready to hit its stride
For some struggling VARs, digital signage offers a ready-made business opportunity that's poised to hit its stride.
"With the dip in the economy over the past few years, traditional customer budgets were squeezed, forcing VARs to look for new opportunities and ask, 'What else can we sell?'" said Mike Strand, CEO of StrandVision LLC, a Menomonie, Wisc.-based company that focuses on computer software development and marketing. Digital signage is a natural fit. "IT VARs have a lot of the required expertise and the customers," he added.
Robert Blackwell, owner of Efficient Tech Solutions, Charlotte, N.C., who is partnering with StrandVision, is shifting his company's business focus from 13 years of providing sales, service and support for retail point-of-sale (POS) software to the hospitality industry to selling end-to-end digital signage solutions.
"Digital signage is a ground-floor, unlimited opportunity with few companies focusing on it right now," Blackwell said. With the change, Blackwell said he hopes to generate $250,000 in business in his first year. "Using a consultative approach, I'm bringing a solution to customers that solves a business problem of effective communication, filling a critical business void of how to capture an audience while they're right in front of you," he said.
Blackwell is building his digital signage business using existing IT skills in hardware, software, installation and networking as well as in service and support. "Mostly I'm learning the ins and outs of the software," he said, referring to the subscription-based, Web-based architecture of StrandVision's personalized marketing and information software.
Shaping up, shipping out
IT distributors and vendors are both targeting digital signage with specialized business. For VARs, the hardware is the easy part and the software is becoming more abundant. "Customization is a key piece," said Wendy Linsky, vice president of marketing for peripherals at Tech Data, pointing to the pre-sales, implementation and post-sales pieces of a digital signage solution.
For resellers, customization is a value-add. VARs selling digital signage solutions can expect margins of 20% to 40%, according to Tech Data's Digital Signage Specialized Business Unit.
But not so fast. Even though the digital signage market has matured, the technology hasn't kept step. Some elements of digital signage such as the displays, servers and cabling may be considered a commodity, but understanding customer objectives and the need for good content are not as simple.
The fragmented digital signage market is still in its infancy, with more vendors showing up nearly every day, said Kevin Prewett, vice president of vendor management at Ingram Micro Inc. Prewett said that at the 2010 digital signage trade show, 350 content creation and delivery companies popped up out of the woodwork. "What's important is to be able to aggregate a solution that works well together," he said.
Other key areas of expertise for VARs include the ability to provide ongoing support after the initial rollout for scaling the solution as well as ongoing content creation and management.
That's not all. More sophisticated digital signage solutions at larger companies may require integration with the organization's POS pricing data or other corporate databases to target messages that are more relevant to customers.

And don't forget the network, said Steve Benvenuto, senior director of emerging technologies at Cisco. Understanding bandwidth requirements, performance issues and application network services is critical when optimizing digital media systems, including digital signage.
Lynn Haber has extensive experience as a business and technology writer for magazines, journals and online media. She has written hundreds of articles on the channel, technology, communications, business management, employment and careers. Contact her at lthaber@comcast.net.
Dig Deeper on Sales and marketing strategies