Data center and IT server room cooling guidelines
Learn the best practices for offering data center cooling solutions to customers and planning and designing their IT server rooms.
Keeping IT server rooms and data centers cool is a constant challenge for businesses and the solutions providers that serve them.
Concerns about the economy and new kinds of data center hardware are driving businesses to look for better, cheaper server room cooling solutions. Follow these guidelines to help your customers achieve those goals.

Download this free guide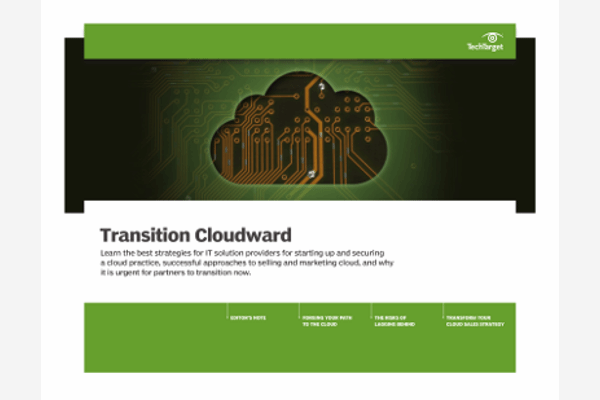 Could Securing Your Channel Business Be Easier? We Can Help.
Download our latest guide to the top strategies solution providers can leverage for starting up and securing a cloud practice, successful approaches to selling and marketing cloud, and why it is urgent for partners to transition now.
Use the resources below to learn about the best data center cooling techniques for solutions providers. There are also best practices for server room cooling, as well as guidelines for planning and designing data centers with cooling concerns in mind.

Table of contents
• Basic data center and IT server room cooling solutions
• Data center and IT server room cooling best practices
• IT server room planning and design


Basic data center and IT server room cooling solutions
Hot Spot Tutorial: Server room cooling: Learn the best techniques for containing IT server room cooling costs and how cable positioning, cabinetry choices and other factors can come into play. This tutorial also offers guidelines for cooling server rooms at small and medium-sized businesses (SMBs), as well as blade servers.
Data center power and cooling study guide: Test your knowledge of data center cooling techniques with this 10-question quiz. Once you get your results, you'll find the resources you need to offer the right server room cooling solutions to your customers.
Cooling down the data center: Find out why server room cooling is still a problem, even as processors and power supplies become more energy efficient. Learn data center cooling solutions that can help your customers avoid server downtime and other problems associated with overheating.
Server room cooling basics: This tutorial provides information on cooling blade servers and high-density racks. You'll also learn how to avoid server overheating and reduce customers' data center cooling costs.
Hot channel opportunities in power and cooling: Keep up on the latest server room cooling guidelines to best serve your customers. Learn how to educate customers on the benefits of server virtualization and use assessment tools to demonstrate the potential return on investment (ROI) to customers.
Five ways to save money on server room cooling: This channel checklist offers five data center design techniques to reduce customers' server room cooling costs. Solutions providers can download and print the checklist to take with them to customer sites.

Data center and IT server room cooling best practices
Liquid cooling guide: Learn about liquid cooling products available to you and your customers in this guide from SearchDataCenter.com. Liquid cooling can help increase efficiency in IT server rooms.
How to cool a small server room: Small businesses that set up server rooms out of necessity, and with little expertise, can quickly find themselves in over their heads when it comes to cooling. Follow these server room cooling guidelines to get your small business customers back on track.
Going green in the data center: The rising costs of data center power and cooling are leading more businesses to look at green IT. In this article by expert Barb Goldworm, find out how energy-efficient server room cooling solutions can save money for your customers and bring in new business for you.
Procedures for cooling blade servers: Blade servers are desirable for their space-saving density, but it's their density that also makes them so hard to keep cool. Take a look at your options for cooling blade servers in customers' data centers, which include hot and cold aisles, raised floors and water cooling.

IT server room planning and design
Server room design guide: Follow these guidelines to design server rooms and data centers with cooling concerns in mind. This learning guide also provides information on server room needs and data center planning.
Server room planning and environmental considerations: Learn how to design a server room to accommodate changes in cooling best practices with this excerpt from the Windows Servers and Storage e-book. You'll also find advice on choosing the right IT server room location.
Dig Deeper on Server management, sales and installation