Configuring IE7 security: General security configuration
Configuring IE7 security is similar to configuring IE6 security. Learn about the subtle differences here.
IE7 is secure by default. If you need to adjust IE7's security settings, you can do so in a similar manner to the way you did in IE6. To adjust the security level in IE7, simply select the Internet Options command from the Tools menu when the Internet Options properties sheet appears, and select the Security tab. This tab allows you to configure a zone level security, as shown in Figure A. More advanced security settings can be managed through the Advanced tab.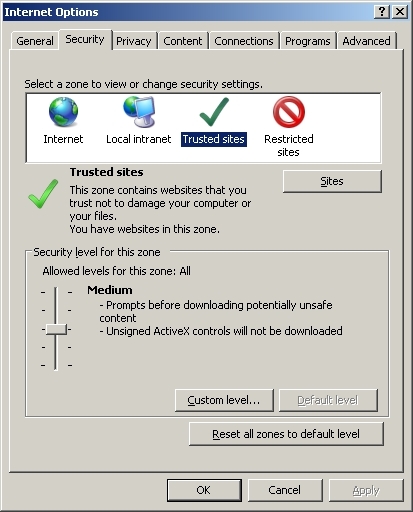 Figure A: IE 7 relies on familiar zone level security.
Although Microsoft configured security in Internet Explorer 7 in an almost identical manner to the way that it is in IE6, IE7 supports a number of new security features. In the sections that follow, I will introduce you to some of these new features and give you a demonstration of how they work.

Configuring IE7 security on Windows Vista

Introduction
General security configuration
The Phishing filter
International domain names, URL handling
ActiveX, Information bar, cross-domain protection
Security features on the Windows Vista version of IE7

About the author
Brien M. Posey, MCSE, is a Microsoft Most Valuable Professional for his work with Windows 2000 Server and IIS. Brien has served as the CIO for a nationwide chain of hospitals and was once in charge of IT security for Fort Knox. As a freelance technical writer he has written for Microsoft, TechTarget, CNET, ZDNet, MSD2D, Relevant Technologies and other technology companies.
This tip originally appeared on SearchWindowsSecurity.com.