Share this item with your network: BACKGROUND IMAGE: iSTOCK/GETTY IMAGES
How VARS and integrators are cashing in on the ARRA

iSTOCK/GETTY IMAGES
Capturing the stimulus
One year after passage ofthe American Recovery and Reinvestment Act, IT solution providers are still scrambling to help healthcare organizations launch qualifying technology projects.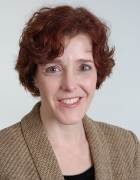 By
Solution providers say that helping healthcare organizations claim some of the roughly $23 billion in IT incentives set aside by the 2009 American Recovery and Reinvestment Act (ARRA) is proving to be more challenging than they thought.
Healthcare organizations interested in stimulus-inspired IT projects said they are concerned about ambiguous requirements. Many are not clear on what they need to do to qualify for ARRA incentives. In addition, some are also suspicious about reimbursements, which solution providers say may not materialize until sometime in 2011.
"The actual methodology for requesting the money has not been determined," said Morris Stemp, owner and principal of Stemp Systems Group Inc., a healthcare IT solutions provider and consulting company in Long Island City, N.Y. "Medical practices have their ears open when they hear that a certain piece of technology could help them get some money. But no one has actually seen this money yet. No one is talking about the limitations," he said.
Although ARRA sparked a wave of interest in electronic healthcare records (EHR)—with providers hoping for government incentives of up to $44,000—that enthusiasm is now tempered, said IT solution providers. For starters, only providers that accept Medicaid or Medicare can apply for the $19 billion in funds under the healthcare records portion of ARRA. The funding is intended to inspire doctors to use EHR in a meaningful way, but providers are struggling with how to figure out what terms such as "meaningful use" or "timely manner" mean in the context of the program.
Stimulus funding clearly favors early adopters. Under the current law, healthcare organizations engaged in qualifying IT projects will receive their money annually over a period of time. So, the later a healthcare organization installs the technology, the less money it will see. Eventually, though, healthcare organizations that don't install HER systems will receive reduced Medicare reimbursements. Those penalties are scheduled to start in 2015.
"There are definitely physicians who are moving toward EHR anyway, and this gave them a push," said Anton Ruighaver, president and COO of Techlinq, an IT solution provider in Oakland, N.J. "After all, EHR is a huge value-add. But there has been a significant slowdown in spending by providers who are willing to take the plunge," he said.
That's because many of his healthcare prospects say they doubt they will ever see a government payout for their investment. "I am bound by doing what I think is right for my clients, and I will tell certain types of practices to wait," said Ruighaver.
Huge information gap
That doesn't mean Techlinq is turning its back on the healthcare IT revolution that has been set in motion by ARRA. It is actively marketing EHR technology and providing supplemental guidance about ARRA funds. Ruighaver stops short of promising clients that they will qualify for federal incentives because he said he doesn't want to be held accountable for the whims of government policy.
"You have to be very careful about the language you use and the information you provide to medical practices considering ARRA," Ruighaver said.
Many healthcare organizations are seeking virtually any source of information about the stimulus that they can find, said Marini Ballard, president of The Ballard Group Inc., a public sector technology solution provider in Granite Bay, Calif. That fact provides a great opening for IT solution providers that stay on top of government regs.
Ballard has assigned a business development manager to investigate how its public sector experience—which includes handling the paper trail associated with federal, state and local government contracts—can be extended into healthcare organizations. "There are many different layers to any kind of funding," she said. "We understand that, which not all solution providers can say."
Not for dabblers
VARs with no public sector experience will likely find the sales process related to ARRA projects more onerous than commercial accounts, said Alan Bechara, president of PC Mall Gov Inc. The company established a healthcare practice in August 2009 to target ARRA IT projects. "You are competing for this business, just like any part of your business, but there will be strings attached," he said.
For one thing, ARRA IT projects are subject to a lengthy bid process. Even when an IT solution provider has won the project, there will be paperwork required at key milestones. "You have to justify everything you are doing," Bechara said.
IT solution providers could also find themselves subject to unfamiliar audits of their businesses, and that costs time and money. Ballard said that a concerted effort to develop—and win—business associated with the federal stimulus funds will require executive sponsorship from within the organization. Each account carries literally reams of paperwork justifying why the winning organization should be the technology provider of choice.
"You need to know how the government CIO office works," Ballard said. "This is not something you can simply train someone to do. This is an expensive process, but it is worth it if you win a deal."
What lies beneath
Global IT solution provider Logicalis is focusing its ARRA conversations with healthcare customers on how to prepare core infrastructure for the demands of EHR and other specialized solutions.
Logicalis helps each healthcare organization perform a financial analysis that covers which parts of its IT infrastructure might be effectively outsourced and how todo it, said Karen Burton, U.S. healthcare business development manager for Logicalis.
One big gray area, for example, involves the technology behind information exchanges being developed across the country. Virtually every state is taking a different approach, she said, which will have implications for every organization—especially those serving more than one state. "Hospitals are very experienced at writing grants. What they don't have is knowledge of the infrastructure," Burton said.
Even so, all that infrastructure knowledge must be placed in context. "All of a sudden, everyone is jumping into the healthcare market, but it takes time to build this perspective," she said. "This is a highly specialized and highly regulated market."
Shot in the arm
Several major distributors have extended the reach of their healthcare initiatives to help smaller solution providers build out EHR practices.
For example, Ingram Micro signed a distribution deal in February with with EHR software developer Next Gen Healthcare Information Systems Inc. There are about 6,000 VARs supported by Ingram Micro Inc.'s healthcare group, and there are about 300 great candidates to represent the NextGen solution, said Bob Laclede, vice president of business development for Ingram Micro.
The relationship fits with Ingram Micro's IMHealth program and with IM Stimulus and IM Grants databases, which identify government funding opportunities that smaller solution providers might be interested in pursuing. The grants database covers more than 16,000 opportunities that take anywhere from nine to 12 months to develop, Laclede said.
"We think the best opportunities for IT solution providers are in doctors' offices or clinics," he said.
Arrow Enterprise Computing Solutions is helping solution providers create proposals that could help their clients win ARRA funding. "We don't typically see folks on the commercial side being really adept here," said Richard Severa, vice president of North American operations for Arrow Enterprise Computing Solutions. "We do have a lot of expertise, though, with our partners looking for incremental spend, particularly around ARRA," he said.
Many VARs getting into this space don't have the software integration skills that are required for records management applications. "We're trying to do a bit of match-making, marrying the suppliers that target this space with the particular type of partner they need," Severa said.
Arrow ECS is also playing technical adviser to solution providers that are shifting from infrastructure practices into the more vertically oriented healthcare space. For example, Severa said that certain compression and storage archiving requirements that might be commonplace in a more generic solution might not work in a healthcare solution that is being used to store and share digital x-rays and other medical images. Security considerations are critical, he added, pointing to industry-specific compliance issues.
Severa said 2010 will be a turning point year for ARRA-related projects because some of the payouts really come into play next year. "A lot of the stimulus money is yet to be spent," he said.
---
About the Author
Heather Clancy is an award-winning business journalist in the New York area with more than 20 years of experience. Her articles have appeared in Entrepreneur, Fortune Small Business, International Herald Tribune and The New York Times. Clancy was previously editor at Computer Reseller News, a B2B trade publication covering news and trends about the high-tech channel.
Dig Deeper on Vertical Market Sales Strategy