2008 in rear view, 2009 up ahead
Find out what the top issues were for solution providers in 2008 -- and learn where to focus your attention in 2009 to stay ahead of the curve in what promises to be a shaky year economically.
There's no question that 2008 has been a big year for channel news. Between Infra-Comm's ground-breaking lawsuit against Cisco and Microsoft changing its partner strategy, there was plenty to talk about. We've compiled the year's biggest channel news stories into one resource to give solution providers a reminder of the year we're leaving behind us.

Download this free guide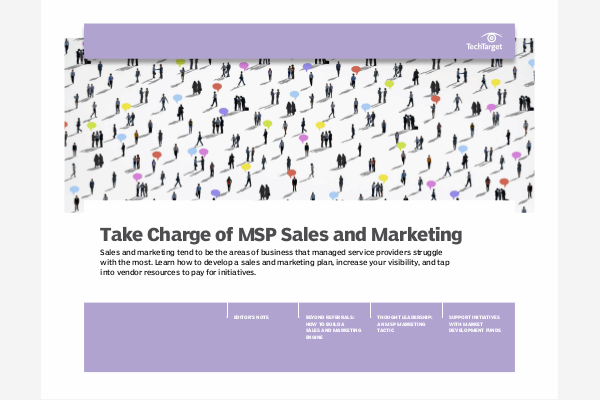 Expert Guide: Creating an MSP Sales and Marketing Plan
Sales and marketing tend to be the areas of business that managed service providers struggle with the most. Learn how to develop a sales and marketing plan, increase your visibility, and tap into vendor resources to pay for initiatives.
Once you've read the top news stories of the year and listened to our year-end channel news podcast, check out the other resources compiled on the page. We're giving our readers a sneak peek into 2009 -- predictions for the biggest trends and emerging technologies. Read up and get ahead for the new year with our channel look-ahead articles.
Dig Deeper on Emerging Technology Markets