Definition
statement of work (SOW)
A statement of work (SOW), in project management, is a document in which a contracting officer or chief procurement officer (CPO) specifies the objectives and deliverables for a particular project or service contract. An SOW is often included as part of a request for proposal (RFP), a document used to solicit sealed bids from potential vendors and service providers.

Download this free guide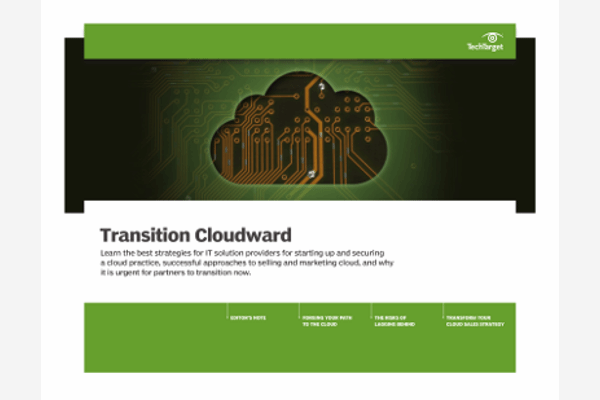 Could Securing Your Channel Business Be Easier? We Can Help.
Download our latest guide to the top strategies solution providers can leverage for starting up and securing a cloud practice, successful approaches to selling and marketing cloud, and why it is urgent for partners to transition now.
Prospective contractors and service providers use the information an SOW provides to determine whether or not they can meet the objectives and deliverables for a particular project or service contract and would like to submit a proposal. A well-defined statement of work reduces the risk of misunderstanding and miscommunication and provides talking points that will help the customer and contractor eventually enter into a formal and legally binding agreement, based upon realistic expectations and outcomes, should they decide to work together.
Statement-of-work characteristics
The format for a statement of work in project management can vary, but all tend to have a fairly consistent set of characteristics. They include:
Background. This section of a statement of work explains the context for the project and documents the project's overarching goals.
Scope of work. This section of an SOW documents what work will be performed under a contractual agreement, how the work will be divided and who is responsible for completing the work.
Tasking and deliverables. This section defines the specific tasks or deliverables the contractor must perform, along with a timeline for work to be completed.
Performance measures. This section specifies how the customer will determine whether or not the contractor or service provider has met the objectives of project tasks and deliverables.
Payment. This section documents how and when completed work will be invoiced and when payment will be scheduled.
Best practices for writing a statement of work
Effective SOWs use short, succinct sentences. Suggestions for writing an effective SOW include:
Include a glossary in the background section. Explain how acronyms and terms will be used in the SOW.
Spell out acronyms the first time they are used.
Avoid industry jargon.
Use words consistently. For example, use the same verb to describe the same action throughout the document.
Use binding, noun-verb combinations, such as "the contractor will" or "the procurement manager shall."
Avoid phrases that can be open to interpretation, such as etc.
Provide enough detail to make expectations clear, but not so many details that they create potential bottlenecks.
SOWs and government procurement
In the United States, the government procurement process was once highly prescriptive, and statements of work were extremely detailed. In the 1990s, the Government Performance and Results Act and the Clinger-Cohen Act were passed to encourage government agencies to switch to performance-based contracts, which emphasized business outcomes and results instead of providing detail for how work must be done.
As a consequence, statements of work in government procurement have become more achievement-oriented and less driven by detailed specifications. One specific example of this pattern is a performance work statement, an SOW variant that the General Services Administration describes as emphasizing desired service outcomes and performance standards. Another variant is the level of effort SOW, which shifts the emphasis away from how work should be done, to what resources are required to get the work done.
Statement of work in freelance contracts
In a freelance contract, a statement of work may be used to document work the contractor has agreed to complete during a specific time period. A statement of work may serve as a written follow-up to a verbal agreement, and in this context, may also be referred to as an assignment letter. Typically, this type of SOW is legally binding because it is supported by another, more comprehensive contractual document, such as a writer's agreement, consulting agreement or design services agreement.
See also: project scope
Continue Reading About statement of work (SOW)
Dig Deeper on Running an MSP business