Definition
VAR (value-added reseller)
A VAR, or value-added reseller, is a company that resells software, hardware and networking products and provides value beyond order fulfillment.

Download this free guide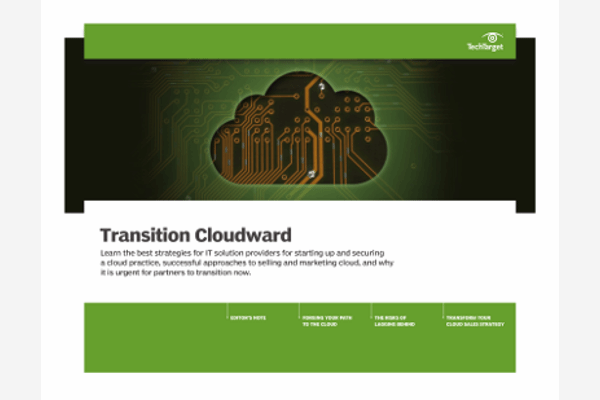 Could Securing Your Channel Business Be Easier? We Can Help.
Download our latest guide to the top strategies solution providers can leverage for starting up and securing a cloud practice, successful approaches to selling and marketing cloud, and why it is urgent for partners to transition now.
That enhanced value can take a number of forms. Traditionally, a VAR creates an application for a particular hardware platform and sells the combination as a turnkey solution. In many cases, such bundles target the applications of a specific vertical industry.
In addition to IT solutions, many VARs offer professional services as their key value-add. For example, a VAR may provide consulting, design, implementation and training services around the hardware, software and networking components it resells.
VARs offering such professional services in addition to products are often referred to as solution providers. Such companies typically form channel partnerships with one or, more often, multiple product vendors for assistance in building and marketing solutions.
Partnering with vendors
Many IT vendors offer partner programs that target VARs. Smaller VARs, however, may need to source products through distributors if the vendors they work with use a two-tier distribution model.
To work with vendors, VARs have to become authorized and meet a set of requirements. For example, vendors can require their partners to hit certain revenue targets on an annual basis, or to achieve technical and sales certifications through training programs. In exchange for meeting these targets, the vendor will typically provide their VAR partners with incremental financial rewards, support, and other benefits and resources.
Benefits of working with a VAR
Organizations will often turn to VARs for assistance with complex IT projects that are too demanding or time-consuming for in-house resources.
Each VAR has its own portfolio of product offerings and skill sets. Some VARs have expertise working with organizations in specific industries, such as healthcare or financial services, and therefore understand the unique technical and regulatory requirements of their customers.
A VAR can also act as a single point of contact between multiple IT vendors, making it easier for organizations to purchase and manage a variety of technologies. VARs are frequently referred to as trusted advisors, and many seek to establish long-term relationships with their customers.
VAR vs. MSP
VARs have evolved over the years, with the VAR-to-solution provider shift offering one example. More recently, VARs have been becoming managed services providers (MSPs).
As product margins decline and competition among solutions providers intensifies, VARs have looked to managed services as a source of recurring revenue and improved profitability. A VAR may become a pure-play MSP or may add managed services as a line of business to complement its VAR operation.
One of the advantages of transitioning to a managed services business model is that VARs reduce their dependency on product revenue. However, pure-play MSPs are rare, and many VARs continue to rely on a mixture of product and services sales.
VAR vs. OEM
In the IT industry, original equipment manufacturer, or OEM, is a term used to describe a variety of companies and their relationships within a complex IT supply chain. The term can be ambiguous in usage, and a clear distinction between OEMs and VARs can sometimes be difficult to pin down.
While OEM generally refers to large, name-brand hardware marketers and companies that modify OEM-provided hardware for their targeted markets, VARs are frequently linked to selling more comprehensive IT solutions. This characterization can become muddled, however.
OEMs, by bundling third-party hardware and software with their own intellectual property to create offerings, essentially act as VARs. Meanwhile, VARs can act like downstream OEMs by white-labeling hardware that they obtain from vendors.
Continue Reading About VAR (value-added reseller)
Dig Deeper on Running an MSP business