News
Stay informed about the latest enterprise technology news and product updates.
TouchPad banners still hanging at HP headquarters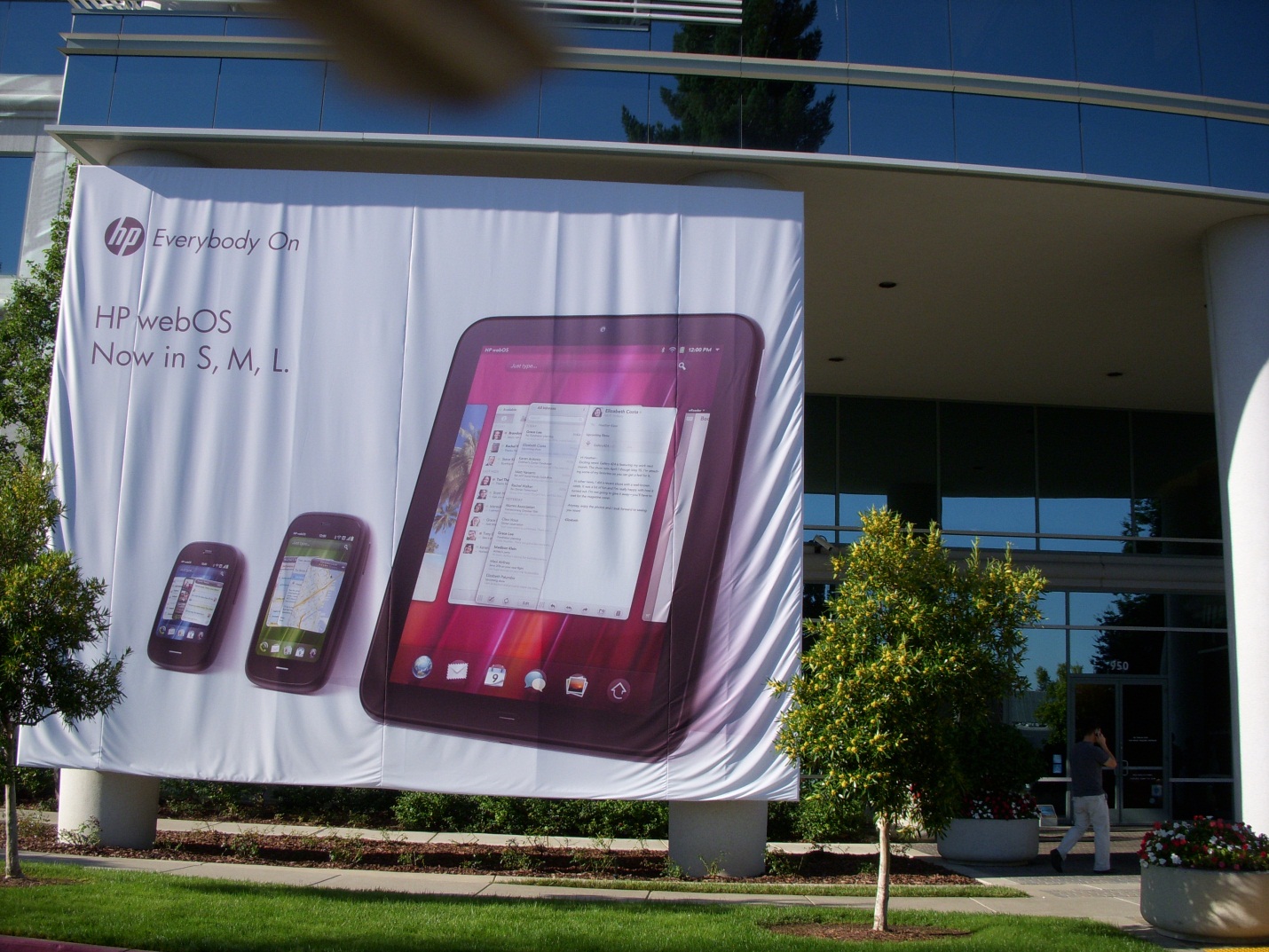 This just in from a SearchITChannel.com spy. Yes, that's a gigantic TouchPad banner hanging off HP headquarters as of Tuesday morning. Kind of eerie, ain't it?
Last week, most stores were well-stocked with HP TouchPads. But now that HP nuked its tablet business, TouchPads are selling like hot cakes at $99 each. Our eye witness saw 35 to 40 people (no badges so not HP employees) lined up at HP before 9 a.m. for the hot-selling-but-dead product.
VARs said HP's cost for the high-end TouchPad, which listed for $499, was $380. VARs could make 4% of list, or $20 from each sale> Small problem: Precious few sold at $499. But now VARs say customers are begging them for the $99 deals. Not likely, said one. "I expect to ship them back to Ingram [Micro] for a full refund."
Is interest in the HP's moribund TouchPad the ultimate irony, or is it a great – if unprofitable – guerilla marketing campaign from HP?
Let us know what you think about the story; email Pat Ouellette, Associate Editor, at pouellette@techtarget.com , or follow us on twitter.