News
Stay informed about the latest enterprise technology news and product updates.
Ripped from the headlines: Virtual adultery leads to real divorce
By Elaine Hom, Associate Features Editor
Just when you thought people couldn't be any dumber about their avatars, Second-Life-being-someone's-only-life makes the news again. A UK couple recently filed for divorce after the wife, Amy Taylor, discovered that her husband, David Pollard, was having a virtual affair. How scandalous!
They met in the popular Second Life realm, fe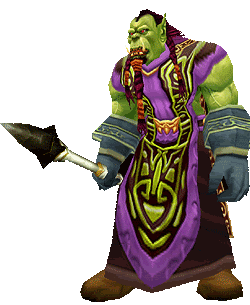 ll in love and had an exotic tropical wedding (virtual, of course). Their real marriage was completed at the registry after the lavish Second Life wedding. The real-life marital troubles began when she caught his avatar, named Dave Barmy (really? Barmy? You can customize your avatar's name and you choose Barmy?), in the throes of passion with a virtual prostitute. Suspicious of his online loyalty, she hired a private detective (virtual) to follow him. When she later found him (by him, I mean Mr. Barmy) cuddling with another woman (virtual) on a sofa (also virtual), she confronted him and he revealed that he no longer loved her and wanted a divorce. It really just goes to show that the old adage is true — once a cheater, always a cheater.In the end, I guess it could've been worse. While it's not quite a fairy-tale ending, no one really suffered from this one. Pollard is engaged to another woman in both Second Life and in real life, presumably the sofa-lady. How I'd love to see that wedding. And Taylor has met the new man of her dreams — guess how? No, not through Second Life, but World of Warcraft. I wonder if he's an orc.
I think I've said all I can really say about avatars in my earlier blog entry on the topic, but I can't help but reiterate my point a little bit more. There's a reason that virtual life is called Second Life — there is your FIRST life, your real one. Go out to a bar and meet someone. Join a book club. Attend a singles' gathering. There's even match.com or eHarmony. Don't use a videogame as your only way to meet potential mates. Whatever happened to playing videogames for fun?
Elaine Hom can be reached at ehom@techtarget.com.