News
Stay informed about the latest enterprise technology news and product updates.
Parallels CEO predicts Xen's death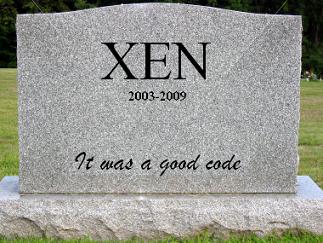 Before last week, some Citrix partners — and even some high-up Citrix execs — felt the company's server virtualization efforts were lacking.
The most common complaints were variations of "You spent $500 million on XenSource, and you're not doing anything with it!" and "This partnership with Microsoft is gonna come back to bite you where the sun don't shine!"
But with last week's news that Citrix will give away XenServer and associated features like live migration, the company seemingly reaffirmed its commitment to server virtualization, and most of those complaints seem to have subsided.
I say "most" because at least one person still sees trouble ahead for XenServer. In fact, he predicts its demise. That person is Serguei Beloussov, CEO of Parallels, the virtualization company best known for its technology that runs Windows on Macs:
It comes as no surprise to us that Citrix is offering XenServer for free. … Most Citrix customers are really just looking for a well-supported Windows platform, and since Microsoft launched Hyper-V, they can get what they need directly from source. To really get value from Citrix, customers need to buy a Windows license anyway, so they may as well get their virtualization engine included.
Most observers thought the XenServer announcement signaled a real, collaborative attack on VMware by Citrix and Microsoft. But Beloussov still says Microsoft is taking advantage of Citrix:
Citrix will stop developing XenServer altogether since it is not needed to make XenApp work. This will signal the eventual end of XEN. You really have to applaud Microsoft's Server group here: XEN could have been a serious competitor to them, but instead it ended up being a partner and technology provider. Now, when the difficult economic climate could have created considerable opportunities for the open source XEN offering, it is instead largely out of the picture due to its relationship with Citrix, and by extension with Microsoft.
Does Beloussov have a point? Does the free XenServer really signal phase two of Microsoft's evil genius plan to take over the virtualization market? Or is he just trying to drum up some publicity for his own company (very successfully, considering I'm writing this blog) at a time when virtualization is a hot topic?
To hear more of Beloussov's thoughts on the virtualization market, check out this podcast interview recorded at VMworld 2008 in Las Vegas.