News
Stay informed about the latest enterprise technology news and product updates.
PDC priority: Proving Microsoft's mojo
Has Microsoft lost its mojo?
There's something different in the air. Microsoft is doing its best to drum up an uproar around next week's Professional Developers Conference (PDC). The company's code-name generator is in overdrive — nothing new there. But it's become painfully obvious that the company's ratio of code names to products completed on time, as promised, is dismal. Remember the infamous "pillars" of Longhorn? I rest my case.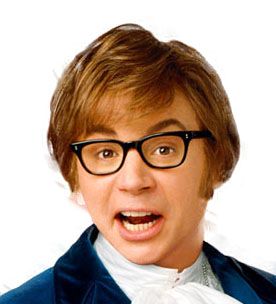 The company is to be commended for postponing last year's planned PDC till (theoretically) it had something real-ish to talk about. The whole Windows-in-the-cloud shmear is the big thing this year.
Sure, developers will descend en masse to Los Angeles per usual. But probably fewer than in the past, given a) the economic meltdown and b) a reality check on Microsoft's PDC track record.
What's happened is — and it's not surprising — that others have beat Microsoft to the much-hyped cloud. Google's there. Amazon.com's there. With stuff that works. Well, most of the time anyway. One of Google's and Amazon's biggest advantages is they didn't have to lug Windows baggage. They're on newer "platforms." Windows has evolved from Microsoft's cash cow to Microsoft's cross to bear.
Microsoft makes much of Google products' perpetual beta status. But, one could argue that Microsoft has been charging (top dollar) for allegedly finished products that are no better than beta in drag.
Microsoft .NET-centric VARs who concentrate on e-commerce have long been tempted by Amazon.com's existing infrastructure, which thus far has been beyond their reach. Amazon has since said it will run Windows and SQL Server in its own cloud.
So here's the thing: By the time Microsoft delivers what's been promised there will have already been viable alternatives already operating. The question then becomes whether Microsoft can do to them what its past incarnations did to rival offerings — Lotus, Borland, WordPerfect — you name it.
Here's the other thing: Not even Microsoft wins forever.