News
Stay informed about the latest enterprise technology news and product updates.
Microsoft says Vista is annoying on purpose
A Microsoft manager has acknowledged what many people have known for more than a year: Windows Vista is annoying.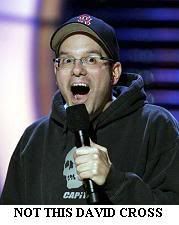 Product unit manager David Cross made the comment last week at the RSA Conference, in reference to a Vista security feature called User Access Controls (UAC). UAC requires users to run Vista without administrator privileges, and it prompts users when they attempt to install some new applications.
"The reason we put UAC into the [Vista] platform was to annoy users," Cross said, according to published reports.
Cross said his team designed UAC to force independent software vendors (ISVs) to make their software more secure. Apparently, they thought that annoyed users would lash out against the ISVs whose software generated the prompts. Instead, annoyed users had another can of fuel to throw on the Vista fire.
Vista features several other annoyances, but Microsoft hasn't come out and said they purposely created any more of them. They include:
Cross also responded to claims that the UAC prompts don't make Vista more secure, because most users just click "yes" no matter what. Here's what he said, according to CNET:
"It's a myth that users click 'yes,' 'yes,' 'yes,' 'yes.' Seven percent of all prompts are canceled. Users are not just saying 'yes.'"
I know I'm a writer, but my basic math skills tell me that if 7% of all prompts are canceled, 93% are accepted. Doesn't exactly prove his point, does it?