News
Stay informed about the latest enterprise technology news and product updates.
Microsoft partner says portal makes him look stupid
The Microsoft Partner Program Web site gets skewered today by John Powers, CEO of independent software vendor Digipede.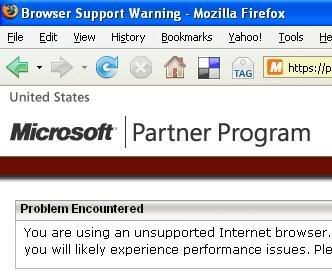 On his blog, Powers Unfiltered, Powers gripes about how hard it is to search for other Microsoft partners, the site's incompatibility with Firefox and wrong information about Digipede's partner status. The portal incorrectly says Digipede has neither renewed its partner program membership nor paid for its Gold Certified membership. Powers writes:
"This is not a trivial point. I'm not the only one at Digipede who can log into the Microsoft Partner site. I've promised my partners that I've taken care of our Gold Certified Partner status, and that we're all set. Yet when they log in, they … are led to believe that I've forgotten to pay and that our status is in jeopardy despite their herculean efforts to get our products tested and certified in time. This makes me look stupid (and I get enough chances to do that without Microsoft's help)."
Powers does go out of his way to point out the "wonderful information" available on the site, and he offers suggestions to fix all the problems he brings up. Still, he concludes that his interactions on the site are "often problematic."
The Microsoft Partner Program Web site isn't the only issue that partners are having lately. Stories coming this week on SearchITChannel.com will focus on partners' troubles getting certified for Windows Server 2008, as well as their cool reception for the Big Easy, a new program that promises $10 million in incentives.