News
Stay informed about the latest enterprise technology news and product updates.
Icahn could bring Mark Cuban back to Yahoo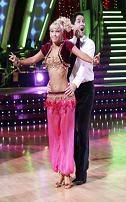 Carl Icahn's list of proposed Yahoo board members features some bold-faced names including Mark Cuban's.
Cuban, of Dallas-Mavericks-movie production-Dancing With the Stars-and-blog fame, made his first really big bucks when he sold radio-over-the-web pioneer Broadcast.com to Yahoo for $5 billion back in the bubble.
Also on the list: Former Viacom pooba Frank Biondi and VC Adam Dell, better known as Michael's little brother.
So far, Icahn's bought nearly 60 million Yahoo shares and has filed for permission to buy up to $2.5 billion in Yahoo stock.
Microsoft has remained conspicuously mum on all this. Spokesman Frank Shaw's been quoted (if that's the right word) all over the place refusing comment on the possibility of renewed Microsoft-Yahoo acquisition talks.
That raises an interesting one-hand-clapping type question. What will it mean if Yahoo reopens talks but is the only one talking?
Meanwhile there's no shortage of Microsoft partners who think they've found better uses for Microsoft's money.
Richard Warren, of North Carolina Technologies, thinks Microsoft should forget Yahoo and buy Vonage for a good deal less money and a much stronger partner play.
The VoIP pioneer has settled all the lawsuits and has a great business that could help Microsoft bolster both ResponsePoint and Small Business Server.
Barbara Darrow can be reached at bdarrow@techtarget.com.