News
Stay informed about the latest enterprise technology news and product updates.
Headlines — What's happening in the channel Feb. 13, 2007
Linux license delayed by Novell/Microsoft review
The partnership between Microsoft Corp. and Novell Inc. has delayed completion of a new license that will govern rights to key parts of the Linux operating system. [Reuters]

Download this free guide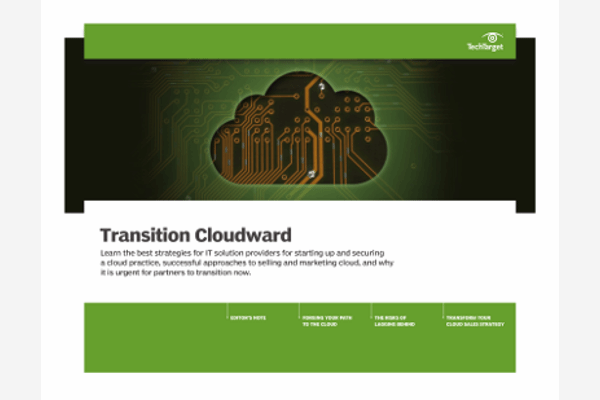 Could Securing Your Channel Business Be Easier? We Can Help.
Download our latest guide to the top strategies solution providers can leverage for starting up and securing a cloud practice, successful approaches to selling and marketing cloud, and why it is urgent for partners to transition now.
IE and Firefox cough up hard drive contents
Updated Floor by flaw. [TheReg]
OIG report criticizes FBI over missing laptops, weapons
A report by the Office of the Inspector General finds that the FBI reported two to three laptops lost or stolen per month during a 44-month period. [eWEEK]
Congress pushes (again) for ISP data retention
Silicon Justice. More data = more damage, when breached. [TheReg]
Cisco's new security target: consumers
The multibillion-dollar player in security tools for businesses plans to move into the lucrative consumer market later this year. [CNET]
Cisco Sees video surveillance as IP security opportunity
The networking giant says it can help enterprises integrate their existing video surveillance technologies—using a centralized IP network-based approach—to create new applications for keeping their operations even more tightly under wraps. [eWEEK]
Mobile malware menace hits high – McAfee
3GSM Should telcos be scared or skeptical? [TheReg]
Avaya to offer VOIP to small businesses
The new version of IP Office caters to businesses with 10 to 20 users, allowing them to use the SIP trunking services from service providers for their outside phone lines, potentially cutting calling plans by half. [eWEEK]
System integrators effectively serve federal government
More than half of U.S. government IT decision makers are satisfied with the overall performance of systems integrators, according to Government Insights, an IDC company. The survey also found that many SIs are shifting from performing the integration to managing the process of integration. [Tekrati]
IBM's Power6: Bigger iron, lower power
IBM's new chip works in 64-processor servers and contains features to let users cap system power consumption. [CNET]