News
Stay informed about the latest enterprise technology news and product updates.
Google's cloud rains on users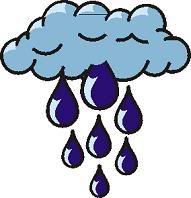 Remote access to GMail and its chat program went down yesterday. It was only for half an hour, but the publicity surrounding the outage could hurt Google's push to attract business customers.
The problem affected IMAP, which lets users access the Web-based GMail from other programs and devices. Google didn't disclose what caused the outage but said it's now resolved.
That may be the case, but the quick resolution won't do anything to win over IT managers who are already skeptical about using Google's Web-based services in their businesses. If Google can't guarantee that email will always be up, how can they guarantee that business customers will be able to access documents or collaboration sites stored in the "cloud?" And how can they ensure the security of that data?
Those are the questions that potential business customers will be asking Google and any channel partners that start selling its enterprise services. That portfolio includes Google Apps — a Microsoft Office competitor that is now integrated with Salesforce.com — as well as the Google App Engine development platform and Postini messaging security software.
A business user on the GMail Help Discussion Google Group identified as "times enemy" said the outage made him consider a new email host: "A huge, if not number one selling point for moving one of our companies over to Google Apps was Google's robust network!"
CNET news blogger Stephen Shankland and Information Week's Eric Zeman both point out that GMail remains in beta, even though it's four years old, and that should be another reason for business customers to remain skeptical.