News
Stay informed about the latest enterprise technology news and product updates.
Channel news: Vista vulnerable to known attack; Cisco, IBM team on services
Windows Vista vulnerable to long-time attack method A researcher explains that a well-known attack carried out though StickyKeys, can be exploited in Windows Vista. [SearchSecurity.com]

Download this free guide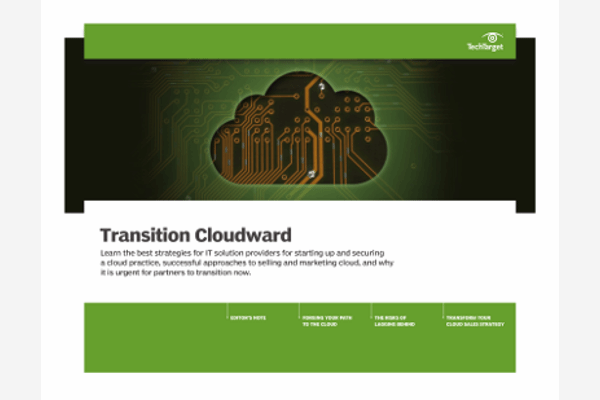 Could Securing Your Channel Business Be Easier? We Can Help.
Download our latest guide to the top strategies solution providers can leverage for starting up and securing a cloud practice, successful approaches to selling and marketing cloud, and why it is urgent for partners to transition now.
Cisco, IBM to merge maintenance services abroad Cisco Systems Inc. and International Business Machines Corp. said on Monday they will combine technical support services for mutual customers, highlighting increasingly close ties between the network equipment maker and computer services company. [Reuters]
Apple slip exposes eight-core Mac Pro Quad-core Xeon machine imminent? [TheReg]
Few woes mark computers' daylight shift This weekend's early switch to daylight-saving time was billed as a little re-enactment of the Y2K computer problem at the turn of the millennium. And as it happened, the daylight bug appeared to have equally minor results. [AP]
Time change brings 'nightmare' issues with Outlook, calendars Microsoft officials say the worst of the problems regarding the daylight-saving time change have passed, but some customers are still complaining of "nightmare" issues. [eWEEK]
DST switch offers lessons learned Those who survived the daylight-saving time deadline offer some words of wisdom in case the laws change yet again.[SearchWinIT.com]
Flash memory drives now available from Intel Flash memory isn't just for cell phones anymore. Flash drives are moving up into PCs and servers, and Intel wants to get in on the action with a new drive. [CNET]
Sources say Microsoft near deal to buy Tellme Redmond is close to acquisition deal for maker of products bridging speech recognition and the Internet, CNET News.com has learned. [CNET]
McAfee maps malware risk domains Neighbourhood watch. [TheReg]
Microsoft quietly rolls with Dynamics Technology platform With a bevy of Dynamics releases scheduled at Convergence, the real news may go unannounced. [eWEEK]
Network Instruments adds security forensics Observer 12 can retain data about network traffic that can determine the source and time of a security breach. [eWEEK]
Study says computers give big boosts to productivity Money spent on computing technology delivers gains in worker productivity that are three to five times those of other investments, a new study said. [NYT]
IBM's Palmisano paid $18.8m last year IBM Corp. Chairman and CEO Samuel J. Palmisano collected compensation worth $18.8 million in 2006, a year in which the company posted record profits and enjoyed a rebound in the stock market. [AP]
Seagate's encrypted hard drives en route Seagate Technology LLC, the world's largest hard drive maker, announced Monday the first manufacturer to sell laptop PCs with its new built-in encryption technology. [AP]
Inkjet printers start cranking out microchips Spray-on electronics can be mass manufactured, and a new factory in
Austria is doing just that. [CNET]