News
Stay informed about the latest enterprise technology news and product updates.
Channel news: Sun sales rise; HP buys virtualizer; Dell sells no-OS PCs
Sun burns brightest in latest IDC server study In the last quarter of 2006, Sun's server revenue grew nearly 15 percent, while Hewlett-Packard took the top blade vendor spot from its longtime rival IBM, according to a study by IDC. [eWEEK]

Download this free guide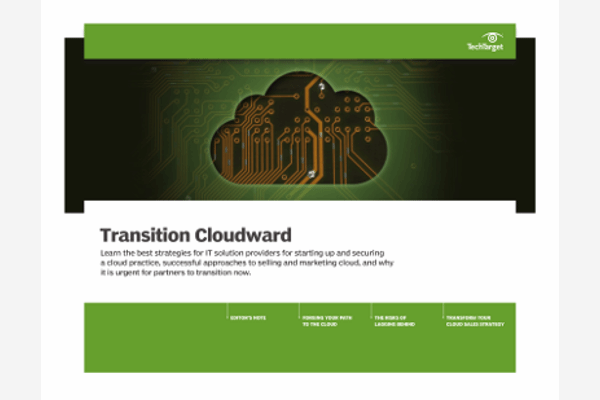 Could Securing Your Channel Business Be Easier? We Can Help.
Download our latest guide to the top strategies solution providers can leverage for starting up and securing a cloud practice, successful approaches to selling and marketing cloud, and why it is urgent for partners to transition now.
HP pays for PolyServe while IBM and Dell watch Cluster a Go Go [TheReg]
Dell allows customers to buy new notebooks without Windows Dell decides to sell notebooks without operating systems by customer request. [DailyTech]
Flaws in tech support tools open PCs to attack The risky security holes are in tools commonly provided by software makers and ISPs to provide remote tech support. [CNET]
New and improved Oracle exploits coming at Black Hat Updated: The security conference will showcase two briefings on gaps in the security of Oracle products. [eWEEK]
Trend Micro releases new e-mail security tools Trend Micro is looking to make life more difficult for spammers with a new version of its messaging security products and a new hosted service for enterprise customers. [PCMag]
ITAA announces results of federal CIO survey CIOs in federal agencies say they're making great strides in security, enterprise management and in making progress on consolidating IT efforts to save money and speed implementation. [eWEEK]
Intel disputes $2.4 billion tax bill Chip maker Intel Corp. said on Monday it was appealing an Internal Revenue Service tax adjustment related to export sales that could increase its tax due by $2.4 billion from 1999 through 2006. [eWEEK]
Intel eyes the future of Itanium Pat Gelsinger, Intel's digital enterprise head, talks about tech in the developing world and the one-chip blade server of tomorrow. [CNET]
Microsoft's 'dirty tricks' archive turns into hot Torrent Microsoft lawyers who believed they'd buried the most embarrassing collection of documents about the company's murky past for good, without any one noticing, were in for a surprise this weekend. The archive has become a mainstay of the Bittorrent P2P file sharing networks. [TheReg]
Windows Genuine Advantage's newest setting: "you might be a pirate" Windows Genuine Advantage is an anti-piracy tool loathed by many, tolerated by some, and even appreciated by others. How you feel about it may depend in part on whether or not you've been caught in its snares: the "authentic software" validation tool is known to have falsely identified thousands of "pirated"
Vista installs. [Ars Technica]
Veritas man jumps Symantec ship Security chief headed for private firm. [TheReg]