News
Stay informed about the latest enterprise technology news and product updates.
Ballmer the baller?
Steve Ballmer must really want to buy something big.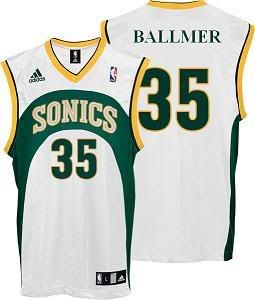 With a potential Yahoo acquisition still up in the air, the Microsoft CEO has turned his attention to the hometown basketball team, the Seattle SuperSonics. The Seattle Times reported today that Ballmer is part of a local investment group trying to buy the Sonics from owner Clay Bennett.
Bennett, who is about as popular in Seattle as Ballmer is at Yahoo headquarters, wants to move the Sonics to Oklahoma City. Ballmer's group would keep the team in Seattle and chip in $150 million to renovate its arena — an act of "heroism" greater than any Microsoft product launch.
The plans of Ballmer's group are far from a slam dunk, as Bennett has said the team is not for sale. But with the help of angry fans, Ballmer's group could make a full-court press on Bennett. And that just might be enough to eek out a last-second buzzer-beater for the city of Seattle.