Q
Problem solve
Get help with specific problems with your technologies, process and projects.
Database reliabilty during the holiday season
Retail systems performance during the holiday season can make or break the relationship VARs have with their retail customers. As the peak season approaches, there are certain aspects of the system that should be fine tuned. Once the season hits VARs should leave them alone.
What strategies can VARs implement for a client who is a retailer and has to keep their system up during the Holiday season?
In the Holiday shopping season uptime and optimal performance are critical. These are a few recommendations that VARs can make to ensure that no system failures occur.
Most major retail outlets should go into a lock down mode just prior to the Holiday season. All development ceases weeks before and patches deployment is deferred until the Holiday season is over. Nothing new is added to the system which might result in any downtime or performance degradation. This ensures that any bugs should have manifested themselves prior to the lockdown period and have been fixed, and no new bugs have being introduced by new development.

Download this free guide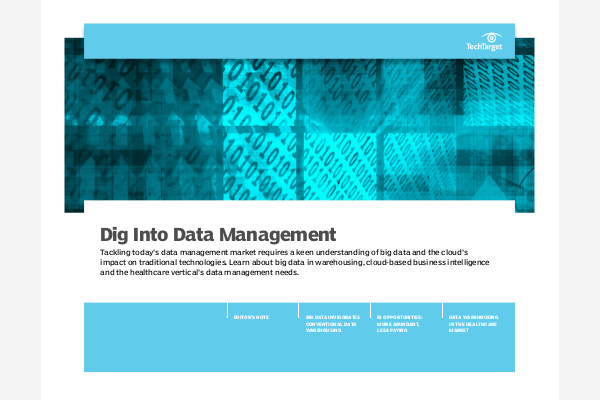 Download Now: New Data Management Opportunities for the Channel
In this e-guide, explore the impact of big data and the cloud on data management, and the resulting opportunities for channel partners – particularly in the healthcare vertical where the growth of EHR fuels demand for clinical data repositories.
Prior to the Holiday season, VARs should tune the database as much as possible for optimal performance. This involves:
Updating your indexes and disable automatic updating of statistics.
Archive off any data which is not essential for the current application requirements. For example, move any historical data to a data warehouse.
A prophylactic restart in the days before the peak season hits is a wise idea to clear any memory leaks.
The failover system is verified and tested to ensure that should the system go offline the failover solution will be reliable with a minimum of downtime and data loss.
Dig Deeper on Database software management
SOA depicts how two services or programs can communicate with each other. Learn why SOA should catch the attention of service providers and the ... Continue Reading
Learn why Oracle VM would be chosen over Hyper-V or VMware and read an expert's recommendations for implementing Oracle VM. Continue Reading
Learn the new components of Windows XP SP3 including black hole router detection and network access protection. Compare XP SP3 features to Vista and ... Continue Reading
Have a question for an expert?
Please add a title for your question
Get answers from a TechTarget expert on whatever's puzzling you.