Meet the Editors
SearchITChannel has a team of dedicated editors who provide business and technology articles geared toward managed service providers and other channel partners. We monitor the continuously evolving service provider business model, examine emerging technologies that offer partner opportunities and explore the applications and tools that help partners run profitable businesses. Here's a look at who's behind the site: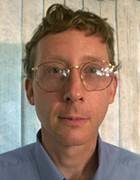 John Moore Senior Site Editor [email protected]
John Moore edits and contributes features and news analysis for SearchITChannel. Prior to joining TechTarget, he was a freelance writer covering a range of topics including IT channel trends, cloud computing and enterprise software. He was also channel editor at Smart Partner magazine, department editor at Federal Computer Week and senior editor at Computer Systems News. John graduated from Syracuse University in 1985 with a B.A. in journalism and English.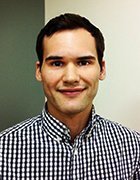 Spencer Smith Assistant Site Editor [email protected]
Spencer Smith joined TechTarget in April 2014 as assistant site editor in the Channel Media Group. Spencer graduated from the University of Massachusetts Amherst with a B.A. in English in 2011. Before joining TechTarget, he worked in several editorial roles, including for a newspaper in West Virginia and a television media company in Pittsburgh.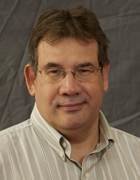 Dave Raffo Executive News Director [email protected]
Dave joined SearchStorage in 2007 after spending three-and-a-half years covering storage for Byte and Switch. As executive news director of the Storage media group, he leads TechTarget's coverage of storage, data protection and hyper-convergence. Dave also worked as managing editor of EdTech Magazine, as features and new products editor at Windows Magazine, and technology editor at e-learning company WatchIT. Before turning to technology, he was an editor and sports reporter for United Press International in New York for 12 years. A New Jersey native, Dave currently lives in northern Virginia.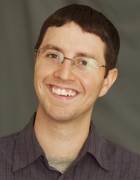 Nick Martin Editorial Director [email protected]
Nick Martin is editorial director for TechTarget's IT Infrastructure and Strategy media group. He has held various editorial roles at TechTarget, including executive editor for Modern Infrastructure e-zine and senior site editor for SearchServerVirtualization. Prior to joining TechTarget in 2011, he worked as a staff reporter for the Monadnock Ledger-Transcript in Peterborough, N.H. Nick graduated from St. Michael's College in 2008 with a B.A. in Journalism and Mass Communication.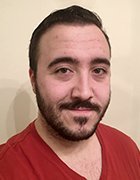 Nick ArenaManaging Editor, E-Products
Nick Arena is managing editor of e-products for TechTarget's Central Editorial team, copy editing and producing e-zines, handbooks and buyer's handbooks for multiple media groups. Prior to joining TechTarget in 2015, Nick was a freelance features and events writer for Berkshires Week & Shires. He graduated with a B.A. in sociology and English/communications from Massachusetts College of Liberal Arts in 2014.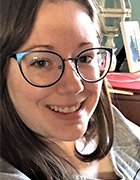 Lindsay Chase Associate Director
Lindsay Chase works as the associate director of Central Editorial Production at TechTarget. She has been with TechTarget since graduating college in 2011. In her current role, Lindsay manages a team of production editors who copy edit and publish articles online for the editorial department. She also tackles troubleshooting the content management and help desk systems and coordinates trainings for new editorial hires.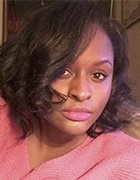 Shammara Humphrey Senior Production Editor
Shammara Humphrey is a senior production editor for TechTarget's Central Editorial team. She copy edits and publishes news and non-news content for all media groups. After graduating from Vassar College, she began a career in magazine publishing at ESSENCE Magazine in New York City. Since then, she has written and edited for various publications and websites, including Pearson Education, George P. Johnson, Rue La La, WebMD, NBC Universal's Bravotv.com and The Poughkeepsie Journal.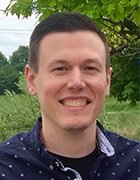 Nicholas Rando Senior Production Editor
Nicholas Rando is senior production editor for TechTarget's Central Editorial team. He works with all of TechTarget's media groups, copy editing and publishing news stories, as well as other content. Previously, he was the assistant site editor for SearchCloudComputing, writing and editing content for the site. He graduated from Quinnipiac University in 2013 with a B.A. in journalism. Prior to joining TechTarget, Rando gained editorial experience through internships as a sports reporter.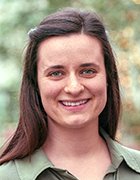 Moriah Sargent Associate Director
Moriah is the associate director for Central Editorial Production. She previously was senior managing editor of e-products for the Central group, associate managing editor of e-products for TechTarget's Business Applications sites and a contributing reporter for the Security group. Moriah has also worked at the New England Newspaper & Press Association, where she wrote stories about developments in the newspaper industry and covered the organization's annual convention. She graduated from Northeastern University with a B.A. in journalism.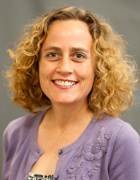 Anne Steciw Senior Multimedia Producer
Anne Steciw is the Senior Multimedia Producer on the Central Editorial team at TechTarget. She helps to manage content production for TechTarget sites. Prior to joining TechTarget, she worked for a social media software vendor, where she helped implement online communities and wrote documentation for clients and end users. Anne has also worked as a web producer and writing instructor.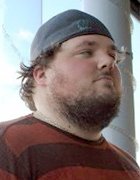 Hayes Taylor Production Editor
Hayes Taylor is a production editor on the Central Editorial team. He copyedits and oversees webpage production for a wide array of TechTarget sites. He holds a Bachelor of Arts degree in English, with a minor in history, from Hendrix College, as well as a Master of Arts degree in publishing from Emerson College.