Get started
Bring yourself up to speed with our introductory content.
Microsoft SQL Server 2008 guide
This Microsoft SQL Server 2008 guide covers new features and tools, security considerations and product comparisons.
Looking for something else?
Integrating Microsoft SQL Server 2008 into a client's infrastructure can deliver improvements in database availability, disaster recovery, workload management, resource consumption and more. Use this SQL Server 2008 guide to compare the current version's features to previous editions and to find out which security considerations are most important. Learn when it's essential to migrate over to the new version and how high-availability services can increase profits and regenerate business.

Download this free guide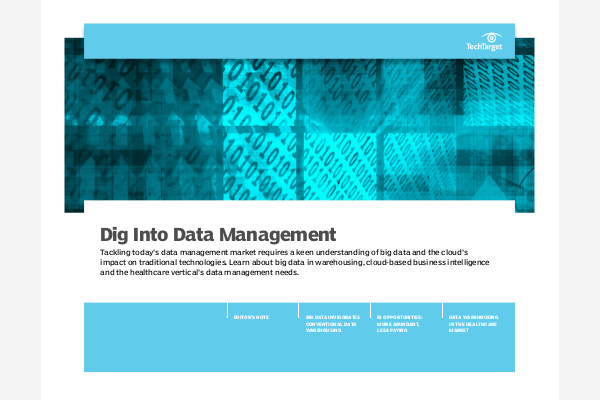 Download Now: New Data Management Opportunities for the Channel
In this e-guide, explore the impact of big data and the cloud on data management, and the resulting opportunities for channel partners – particularly in the healthcare vertical where the growth of EHR fuels demand for clinical data repositories.
By submitting your personal information, you agree that TechTarget and its partners may contact you regarding relevant content, products and special offers.
You also agree that your personal information may be transferred and processed in the United States, and that you have read and agree to the Terms of Use and the Privacy Policy.

Table of contents
• Choosing and comparing SQL Server versions
• SQL Server 2008 news
• SQL Server 2008 security considerations
• New SQL Server 2008 features

Choosing and comparing SQL Server versions
Does upgrading to SQL Server 2008 fit your business?
The applications your clients use can dictate whether or not you should perform a SQL Server 2008 upgrade. Learn when clients need to migrate, no matter what their circumstance.
Differences between SQL Server versions
Compare the features in SQL Server 2008 with the SQL Server 2005 and 2000 versions. Learn which improvements clients can easily take advantage of after an upgrade.

SQL Server 2008 news
Microsoft's SQL Server 2008 prep begins
Discover which marketing and partner incentives Microsoft used to prepare VARs for the introduction of SQL Server 2008.
SQL Server 2008 release news
Check out how SQL Server 2008 made headlines at the Microsoft Worldwide Partner Conference.

SQL Server 2008 security considerations
Implementing security audit in SQL Server 2008
Follow the steps for creating, enabling and viewing a SQL Server 2008 audit that can track database usage.
Microsoft SQL Server 2008 security enhancements
Read about the new encryption support features added to SQL Server 2008 and how they can help drive your client's upgrade cycle.
SQL Server security: Auditing
Changes in auditing requirements have forced Microsoft to introduce new features for audit querying activity.
SQL Server security: Authentication
Get a recap of how security authentication and permissions have changed as new versions of Microsoft SQL Server developed.

New SQL Server 2008 features
New replication features in SQL Server 2008
Learn about the most important replication changes in Microsoft SQL Server 2008, including snapshot and transaction delivery improvements.
Migrating to SQL Server 2008 and leveraging new features
Find out how new features such as the FILESTREAM data type and Policy-Based Management provide benefits to your clients that will convince them to migrate to SQL Server 2008.
Microsoft SQL Server 2008 Resource Governor primer
This chapter excerpt explains how the Resource Governor feature improves SQL Server 2008 performance by managing workloads and resource consumption limits.
FAQ: SQL Server 2008 high-availability services
Microsoft SQL Server expert Ross Mistry answers popular questions addressing how to use failover clustering, database mirroring, log shipping and replication.
New SQL Server 2008 reference spec should improve credibility
Microsoft seeks to improve its standing in data warehouse applications with SQL Server Fast Track.
New data profiling tools in SQL Server 2008
How can you use the SSIS 2008 Data Profiling task and Data Profile Viewer to design a better business intelligence strategy?
What's new in SQL Server 2008 Reporting Services?
Learn which new features in Reporting Services make upgrading to SQL Server 2008 worthwhile, including better memory management and improved charting components.
High-availability options in SQL Server 2008
Read how high-availability options, such as failover clustering and database mirroring, can increase database availability and improve disaster recovery.
Dig Deeper on Database Management Products and Solutions
PRO+
Content
Find more PRO+ content and other member only offers, here.