Monitoring SQL Server 2008 R2 with SQL Server Management Packs
Using SQL Server Management Packs for monitoring SQL Server 2008 R2 has many benefits, including additional management capabilities, discovery monitoring and alerts.
Looking for something else?
PRODUCTS
When it comes to monitoring SQL Server 2008 R2, SQL Server Management Packs for System Center Operations Manager 2007 R2 can relieve solutions providers from the laborious task of monitoring the entire SQL Server 2008 R2 infrastructure, which results in more time to focus on other critical day-to-day activities.

Download this free guide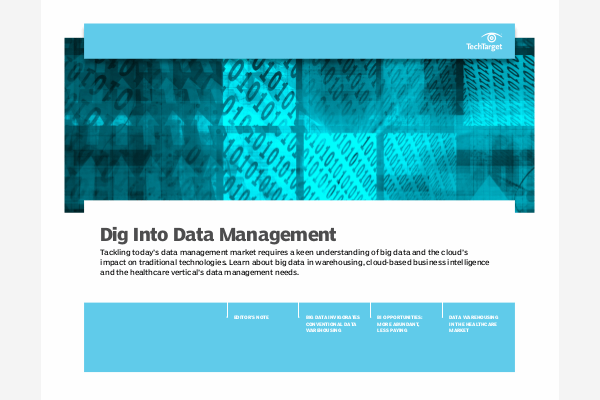 Download Now: New Data Management Opportunities for the Channel
In this e-guide, explore the impact of big data and the cloud on data management, and the resulting opportunities for channel partners – particularly in the healthcare vertical where the growth of EHR fuels demand for clinical data repositories.
By submitting your personal information, you agree that TechTarget and its partners may contact you regarding relevant content, products and special offers.
You also agree that your personal information may be transferred and processed in the United States, and that you have read and agree to the Terms of Use and the Privacy Policy.

More resources on monitoring SQL Server 2008 R2:
Monitoring SQL Server 2008 R2 with SQL Server Management Packs
To begin monitoring SQL Server 2008 R2, solution providers need to install the SQL Server Management Pack for SCOM 2007 R2.
Management Packs (MPs) extend SCOM 2007 R2 management capabilities to operating systems (OSes) and applications. For example, to monitor Exchange, Active Directory, SQL Server, Windows Server 2008 R2 and Windows 7, you can download MPs from Microsoft's website. Microsoft has more than 60 MPs available for free. Or, you can purchase MPs from third-party vendors.
Microsoft's free SQL Server MP monitors the SQL Server infrastructure and databases. Solutions providers should take advantage of the SQL Server MP, because it allows for discovery, monitoring, alerts, reports and tasks.
What the SQL Server Management Pack discovers and monitors
The SQL Server MP for SCOM 2007 R2 supports Enterprise, Standard and Express editions of SQL Server 2008, SQL Server 2005 and SQL Server 2000. It also supports both 32-bit and 64-bit architectures.
Once you install the SQL Server MP, it starts to find SQL Server elements within the SQL Server environment. Monitoring commences soon after. The MP also searches for the following SQL Server components: database engine, analysis services, integration series and reporting services components.
Finally, the MP monitors replication topology, database free space, database fields, SQL Server Agent jobs, database status, health status, log shipping, transaction log free space, locking and blocking. If there's an alert, the operator can be informed in several ways, including through the operations manager console or via email.
About the expert
Shirmattie Seenarine is an independent technical writer with more than 10 years of experience. She has contributed to many books, including Windows Server 2008 Unleashed, Exchange Server 2007 Unleashed, SharePoint Server 2007 Unleashed and SQL Server 2008 Management and Administration. As a technical writer, Shirmattie has written many articles, white papers, design documents and operational procedures for Fortune 500 organizations, including Microsoft, NetApp Inc. and Gilead Sciences Inc. Shirmattie frequently writes articles for TechTarget on various subject matters.
Dig Deeper on Database Management Products and Solutions
PRO+
Content
Find more PRO+ content and other member only offers, here.