News
Stay informed about the latest enterprise technology news and product updates.
NetWare is dead. Long live NetWare?
Novell ended general support of the venerable network operating system this month. Someone should tell all those NetWare shops.
This Article Covers
RELATED TOPICS
Looking for something else?
Novell ended support on NetWare this month, but NetWare lives on. And how.
Just how much NetWare, which saw its last major update seven years ago, is out there? "A ton," said Adam Gray, CTO of Novacoast, a Santa Barbara, Calif., IT specialist with a strong Linux and open source focus.

Download this free guide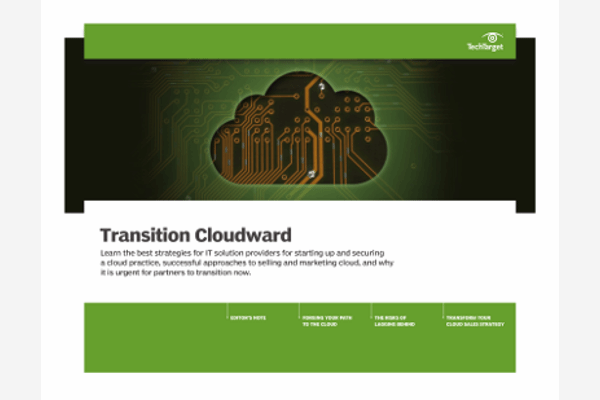 Could Securing Your Channel Business Be Easier? We Can Help.
Download our latest guide to the top strategies solution providers can leverage for starting up and securing a cloud practice, successful approaches to selling and marketing cloud, and why it is urgent for partners to transition now.

By submitting your personal information, you agree that TechTarget and its partners may contact you regarding relevant content, products and special offers.

You also agree that your personal information may be transferred and processed in the United States, and that you have read and agree to the Terms of Use and the Privacy Policy.

More than two-thirds of CSI Technology Outfitters' customer base still uses NetWare, including one account with 100 NetWare servers, according to Robert Ginsburg, CTO of Version3, which is part of Easley, S.C.-based CSI.

Since most of those customers are in budget-constrained public school systems, it's hard to move them to a new server OS. "They don't believe NetWare will ever go away," he said. p>

Bernie Klinder, principal consultant with Blue Chip Consulting Group, in Independence, Ohio, agreed that NetWare is one tough bird. "There are still a number of die-hard Novell shops out there, although most have made the switch to 'get the red out,'" he said. But, off the top of his head, he can name two sites, each running more than 3,000 seats on NetWare.

Novell Inc. ended "general support" for NetWare 6.5 -- the last major release -- as of March 7, three weeks before Novell relaunches its big BrainShare event in Salt Lake City. General support goes to maintenance customers and includes installation and configuration help as well as software patches and security updates.

"Extended support," a fee-based option, will be offered until March 7, 2012.

It appears there will be shops that take advantage of that option. NetWare is "kind of like mainframe Cobol -- it keeps chugging away," said Forrester Research Inc. analyst John Rymer. In a recent Forrester survey, only a tiny percentage of IT pro respondents -- less than 2% -- listed NetWare as one of the OSes running instances on their X86 servers, but Rymer said that number is deceiving.

"A lot of people who would answer this question are aware of the server OSes used for critical new projects or are aware of what's running SAP or Siebel, but they take these file servers for granted."

NetWare islands

These islands of NetWare may come as a surprise in this Windows-centric world, but remember, NetWare blazed the trail for network operating systems in the 1980s and 1990s. It originated and then dominated file-and-print services long before Windows NT -- the predecessor to Windows Server -- was a credible player. Novell also pioneered building an ecosystem of VARs and third-party partners to sell, install and maintain NetWare in companies of all sizes. Microsoft borrowed a lot from Novell in building its own partner universe and also wooed Novell partners for its own growing Windows server business. While NetWare was late to add application server capabilities, the NOS itself was bulletproof and that may be one reason that many customers still run NetWare, perhaps without even knowing it. "A few years ago, some of our people went to a new client to do upgrades and discovered a NetWare server in a closet that had run unattended for five years," said Oli Thordarson, CEO of Alvaka Networks, an Irvine, Calif., IT service provider and former Novell Platinum partner. Neil Richards, CEO of HunterStone Inc. can top that. "One customer hadn't turned [his NetWare server] off in eight years." The customer needed to power off the server but was afraid it might not re-boot, although his concern centered on the hardware, not NetWare itself. So what happened to NetWare? How did the vaunted NetWare franchise fall into such disarray? First and foremost, Microsoft happened. The company borrowed Novell's VAR model to push Windows NT, then Windows Server, as the NOS to have. Microsoft positioned Windows not only for file-and-print jobs but also as a broader application server, said George Weiss, vice president of Gartner Inc. NetWare, with its proprietary protocols, was perceived as more closed compared to Windows. Microsoft crafted Windows Server to suit the legions of app developers in its stable while Novell hesitated.

"Novell certainly provided a value proposition 10 years ago, compared to the Windows NT domain model. But it's difficult to justify paying for the additional license costs to run it today. In fact, in the last two Novell-to-AD migrations, it was the [business side of the company] that was pushing IT to get rid of it. The IT staff liked Novell and fought hard to keep it as long as they could," Klinder said.

Novell also suffered from self-inflicted wounds. Chairman Ray Noorda was famously obsessed with Microsoft and Bill Gates to such an extent that it may have clouded his judgment.

Novell went head-to-head with Microsoft in many markets. "In my opinion, the whole Office fiasco, the WordPerfect thing, competing with Microsoft head on" took its toll, said Ginsburg. Novell bought WordPerfect, a Microsoft Office competitor, in 1994. At that time, taking on Office was like walking into a propeller.

Novell was also slow to come out with a strong Windows client, and by the time it did, it was too late, many said. "They looked at the desktop as a peripheral. They wanted everything to run in their environment," Ginsburg said. He maintained, however, that Novell eDirectory remains a player and Novell has moved some NetWare accounts to SUSE Linux. Klinder and others said NetWare was superior to the early Windows server products but lost that edge over time as Microsoft kept revising its product. When Eric Schmidt was CEO at Novell, he bought NetWare some time by "forcing them to do TCP/IP" so that many people deferred migrations to Windows or Solaris, said Forrester analyst John Rymer. But that turned out to be a delaying action. Most pundits say Novell saw the writing on the wall and launched its open source, Linux push with the acquisition of SUSE and its Linux lineup in 2003. Its strategy became to move NetWare users to Open Enterprise Server or OES. Margie Semilof contributed to this report.

Let us know what you think about the story; email Barbara Darrow, Senior News Director at bdarrow@techtarget.com, or follow us on twitter.
Dig Deeper on IT Distributors-Wholesale Providers
PRO+
Content
Find more PRO+ content and other member only offers, here.