Acronis adds storage management, disaster recovery software perks
Acronis' new Channels 1st program gives top VARs more help with lead generation, special promotions and joint marketing.
Looking for something else?
Acronis, a maker of storage management and disaster recovery software, is adding joint marketing programs, training and other incentives for its top value-added resellers (VARs).

Download this free guide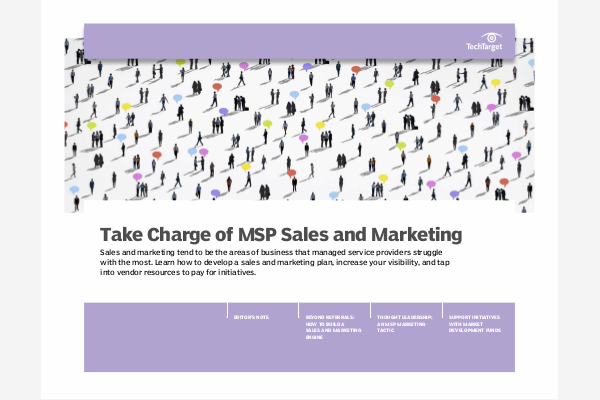 Take Charge of MSP Sales and Marketing
In this expert guide, we have compiled insights to take some of the mystery out of the sales and marketing process for MSPs. Receive an overview of how to go beyond referrals to build a sales and marketing engine and support initiatives with market development funds.
By submitting your email address, you agree to receive emails regarding relevant topic offers from TechTarget and its partners. You can withdraw your consent at any time. Contact TechTarget at 275 Grove Street, Newton, MA.
You also agree that your personal information may be transferred and processed in the United States, and that you have read and agree to the Terms of Use and the Privacy Policy.

The company's new Channels 1st program provides Gold-level VARs with more marketing resources and guidance. The Burlington, Mass.-based company said 65 Gold partners and 120 Silver partners have signed on since it launched its authorized Solution Provider Program last February.
The Channels 1st program will give Gold partners more assistance in customizable lead generation, special promotional offers and joint marketing and events support, the company said. Acronis partners have been able to earn up to 15% margins on software sales.
Acronis may not have the name recognition of its giant competitors in storage management and disaster recovery software -- Symantec and EMC spring to mind -- but it has built up good will, even among some VARs carrying those rival products. Both Symantec and EMC have hit some rough patches in their partner relationships in the past year.
For example, VARs were irritated this spring when Symantec said its largest accounts could source Symantec software direct, and EMC continually battles its image as a direct-sales giant.
Matt Stephenson, security specialist with Arkay Inc., an Akron, Ohio-based VAR specializing in data storage solutions, said Acronis has been extremely easy to deal with. He's never had to worry about Acronis direct salespeople poaching deals. In fact, Acronis has brought Arkay into accounts.
Another Acronis partner who also reps Symantec and EMC said he leads with Acronis specifically because of channel conflict problems he's had with those other vendors. He did not want to be named because of his ongoing relationship with those suppliers.
"Everyone knows who the bad guys are here," he said.
Dig Deeper on Channel Conflict
PRO+
Content
Find more PRO+ content and other member only offers, here.