News
Stay informed about the latest enterprise technology news and product updates.
Ingram Micro-Microsoft SPLA deal marks shift in SaaS plans
IT distributor Ingram Micro is now a Microsoft SPLA provider, signifying a shift in how Microsoft will push SaaS through partners.
This Article Covers
RELATED TOPICS
Looking for something else?
TECHNOLOGIES
Microsoft is opening up the way it makes licensing available to value-added resellers (VARs) that want to offer Microsoft applications and infrastructure via the Software as a Service (SaaS) model.

Download this free guide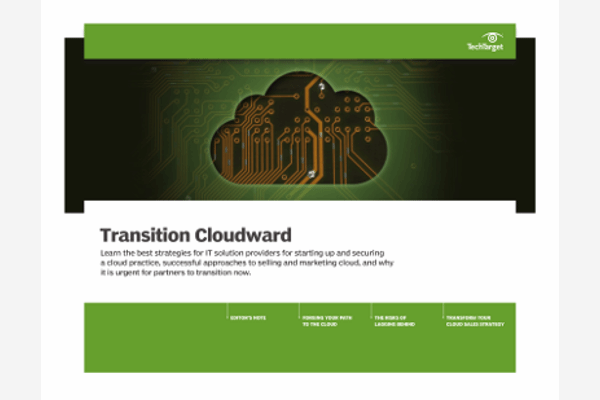 Could Securing Your Channel Business Be Easier? We Can Help.
Download our latest guide to the top strategies solution providers can leverage for starting up and securing a cloud practice, successful approaches to selling and marketing cloud, and why it is urgent for partners to transition now.

By submitting your personal information, you agree that TechTarget and its partners may contact you regarding relevant content, products and special offers.

You also agree that your personal information may be transferred and processed in the United States, and that you have read and agree to the Terms of Use and the Privacy Policy.

The latest evidence is this week's news that Ingram Micro, the big broad-line IT distributor, can now offer the Microsoft Service Provider License Agreements (SPLA) to its channel partners that sell into small and medium-sized businesses (SMBs). That means all of Ingram Micro's VAR customers in the United States and Canada can use the SPLA program to more easily enter the SaaS fray.

Under that model, customers pay monthly subscriptions instead of a big up-front software license fee. The advantage for end users (and the VARs servicing them) is that this model parses out tech spending into manageable and predictable monthly increments, taking large software buys out of the capital expenditure budget.

Ingram Micro's inclusion adds a big partner to the SPLA army, but it will also restrict smaller partners that might have sourced license agreements from Microsoft directly. VARs will no longer be able to get license agreements directly from Microsoft but must go through an authorized SPLA reseller, according to an Ingram Micro executive.

A SPLA reseller "sells" a Service Provider Licensing Agreement to a partner--a hoster, an ISV, or a VAR. That partner then uses the SPLA to provide software services to customers. The license grant under the SPLA is from Microsoft to the partner (not the "end customer)" and is basically a monthly rental of the license. Technically, there is no license sold under SPLA, said a Microsoft spokeswoman.

"Ingram is the only named distributor [for SPLAs] right now," said Jodi Honore, vice president of vendor management for Ingram Micro via email

Ingram Micro may be the only IT distributor on the short list of SPLA providers, but a range of large account resellers (LARs), including Insight Enterprises and Softchoice, already resold SPLA licenses to VARs. Tech Data does not yet offer the Microsoft SPLA but plans to add it to its hosted software offerings in the near future, according to a spokesman for the Clearwater, Fla.-based distributor. Tech Data already offers its affiliated resellers hosted Exchange Server 2007 and SharePoint 3.0 offerings, as well as email archiving from hosting partner USA.NET.

Microsoft SPLA available from more sources

Adding more SPLA sources to the mix will put more training and education resources on the Microsoft SaaS front.

"A couple examples of the value points Ingram brings to Microsoft include the management of the usage reporting from SPLA partners, as well as extending Microsoft's reach and managing the billing cycle," Honore said. "It really comes down to bandwidth. We are enabling Microsoft to extend their reach and effectively manage all the touch points throughout the sales and services engagement for SPLA licensing."

Some VARs agreed.

"Microsoft is trying to get greater economies of scale and more people doing SPLA, [so it has] opened SPLAs up to large partners," said Eric Eldridge, vice president of IT and development for ePartners, an Irving, Texas-based Microsoft Business Solutions (MBS) partner. "Ingram is not the first to do this."

EPartners recently re-upped its own SPLA license directly from Microsoft but could have done so through Ingram Micro, SoftChoice, Insight or CompuCom instead, Eldridge said. EPartners both hosts Microsoft enterprise resource planning (ERP) for end users and sells it to run on premise.

Where one door to SPLA licenses opens, another may close, however. What's not immediately clear is whether existing SPLA license holders (like ePartners) that are not LARs or distributors will have to license through a LAR or distributor going forward, or whether they will be grandfathered out of that requirement. That may be an academic question anyway; Eldridge said it wouldn't matter much to ePartners if it sourced through a LAR in the future.

Will the SPLA deal create channel competition?

Still, Microsoft's push to get more VARs offering its SaaS could mean more competition for the SPLA-enabled partners already out there. The knock on Microsoft is that it overdistributes its products -- and now potentially services based on its products -- so much that margins go to near zero and the partner population suffers.

Microsof'ts view is that even if many new "software plus services" or "S+S" (S+S is Microsoft-speak for SaaS) partners join the fray, the overall opportunity will be large enough for them to prosper. "It is important that all the Microsoft channel be given opportunities to participate and compete in a changing market," said a Microsoft spokeswoman.

Eldridge put the best face on issue: "I don't think this is a zero-sum game. It's not a scenario where if more people are offering this, the competition is bad. I think having SaaS and new ways to deploy it is a good thing. We started doing [SaaS] a long time ago because we saw it coming, and it's taken a lot longer than we hoped. Our goal is to be leading-edge, so if this sparks innovation and gives more credence to the model, it's not a bad thing."

Another partner that hosts MBS and other Microsoft software for customers is less sanguine. The partner, who spoke on the condition of anonymity, said he will keep an eye on the situation.

The fact that Ingram Micro and potentially other big distributors are getting in on the act is "pretty big news," he said. "The assumption is that Ingram has a very large reach, which they do. That could start to eat into the SMB market -- companies with five to 25 users -- and that will be pretty impactful for small hosting providers who build on-demand solutions."

That and the fact that Microsoft will start pushing hard for consumers and small businesses to use its hosted cloud-based services -- like Dynamics CRM Online -- adds yet another wrinkle to an already complex landscape. This partner said he thinks Microsoft will end up taking a very horizontal approach to SaaS, leaving a lot of territory for niche independent software vendors (ISVs) and hosting companies to develop vertical solutions for Dynamics CRM or Dynamics GP.

At least he hopes so.
Dig Deeper on IT Distributors-Wholesale Providers
PRO+
Content
Find more PRO+ content and other member only offers, here.