News
Stay informed about the latest enterprise technology news and product updates.
Microsoft to partners: Growth opportunities lie in virtualization, UC
Microsoft CEO Steve Ballmer and COO Kevin Turner tout growth opportunities for partners, including virtualization, unified communications and database products.
Looking for something else?
Microsoft's top dogs laid out what they see as the best growth opportunities for Microsoft partners (and Microsoft itself) this week at the company's annual Worldwide Partner Conference.

Download this free guide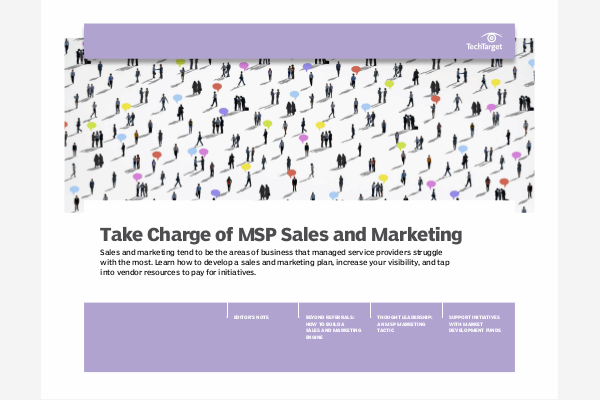 Expert Guide: Creating an MSP Sales and Marketing Plan
Sales and marketing tend to be the areas of business that managed service providers struggle with the most. Learn how to develop a sales and marketing plan, increase your visibility, and tap into vendor resources to pay for initiatives.

By submitting your personal information, you agree that TechTarget and its partners may contact you regarding relevant content, products and special offers.

You also agree that your personal information may be transferred and processed in the United States, and that you have read and agree to the Terms of Use and the Privacy Policy.

There were no huge surprises. Microsoft execs clearly have VMware in their crosshairs, and the news that VMware CEO Diane Greene was ousted and replaced by Paul Maritz, once a high-ranking (and widely respected) Microsoft executive, actually trumped the Microsoft news coming out of the Houston event.

With the Hyper-V hypervisor coming online and the company announcing plans for a standalone version of Virtual Machine Manager (VMM) later this year, Microsoft is filling in more checkboxes in the battle against market leader VMware. Microsoft VMM 2008 will manage VMware's ESX as well as Hyper-V and is slated to ship in the fourth quarter.

With all of this lined up, Microsoft is trying to do to VMware what it's done to many other competitors over the years, from Novell to Netscape Communications. And that has been to follow a market leader with a low-priced, typically feature-light implementation of what that company does and then start eating its lunch.

One Microsoft (and VMware) partner in Houston said the choice of Maritz is telling. "He knows, probably better than anyone, how Microsoft works, so that's an advantage for [VMware]," he noted.

"It's game time for us in virtualization," Microsoft CEO Steve Ballmer

told more than 10,000 partners at the WPC. "I'm sure we've got a number of people here who are also fantastic partners of our competitors, but if you believe, as I do, that it's time to democratize virtualization, to make it affordable not just on 3%, 4% or 5% of servers, but really to be able to virtualize the entire world, Hyper-V is here. The System Center Virtual Machine Manager is here. Let's get after it and let's show the world how to bring the benefits of virtualization to the other 95% of servers."

A source with VMware parent company EMC told SearchITChannel.com that the company was not unaware of Microsoft's history. Clearly, there will be some pricing moves in order, and sources said that for the past year, VMware has tried to lock customers into three-year deals to dampen the initial impact of Microsoft's push.

Microsoft partners on various Partner Advisory Counsels say Microsoft has, for more than a year, briefed them on its plans to "kill VMware." Microsoft is "dead serious about this," said one Microsoft Gold infrastructure partner.

Microsoft chief operating officer Kevin Turner seconded Ballmer's motion, citing a "feeding frenzy of revenue sharing opportunities" for Microsoft and its partner legions.

"We're going to have so much fun competing in this virtualization space," Turner said on Thursday. A new Goldman Sachs IT spending report ranked server virtualization and server consolidation as chief information officers' top two spending priorities, way up year over year.

Growth opportunities in databases, unified communications, services on tap

As usual, Microsoft is striking out on many fronts, trying to convince partners that the way to boost profits is to push more low-cost Microsoft software and to customize and maintain it.

In databases, where it still lags market leader Oracle, Microsoft is already using Oracle's recent price hikes against it.

"One of the greatest gifts we've been given in years is that Oracle just recently decided to raise the price 15% to 20% across the board on all their products," Turner crowed in his Thursday morning keynote.

In this tough economy, "when you raise prices, and put it on your website, across the board 15% to 20%, you're either extremely bold and confident, or something else. And I'll let you figure out what the something else is," Turner said.

The database opportunity he sees is that a combination of Microsoft SQL Server 2008, which should ship soon, and partner implementation expertise will bring Oracle-level capability at less money than the cost of an Oracle license alone. Oracle partisans would challenge that -- noting that Oracle's sometimes sky-high list prices often have no relation to the actual price of an Oracle deal.

Cisco also came in for a skewering. Microsoft and Cisco have long been partners--Microsoft software must work with Cisco hardware and they collaborate on security. But when it comes to unified communications, the gloves are coming off. Cisco is attacking UC from its networking hardware stronghold and Microsoft is taking it on with client and server software.

Asked which of the two companies partners or customers should talk to first about the UC opportunity, Ballmer let it fly.

"I don't know what you should call Cisco for. That's why they call it coopetition, and I'm going to focus on the non-'coop' part, the '-etition' as they call it."

"This year, as we release the next version of Office Communications Server, we're going to be out there telling our partners why for presence, why for instant messaging, why for video conferencing, why for audio conferencing, why for Web conferencing, it's OCS, OCS, OCS, OCS," Ballmer said. "Our people aren't going to lollygag around and tell you, 'Maybe you should talk to Cisco.' If you want to talk to Cisco, talk to them. But we're going to get out there and thump, and bump, and sell to the best of our ability, and we say to our partners, 'Come on with us, let's go get that done.'"

Partners' feelings on the best UC vendor opportunity break down along partisan lines. Cisco partners, with typically pricey networking expertise, say they can make much richer margins on Cisco's goods, which have a better reputation in the field. But again, Microsoft will rely on a lower-cost, volume approach to win in a new market. And Microsoft partners, perhaps sadly, are used to thinner margins, so any incremental increase they see in OCS sales over, say, an Office or operating system upgrade sale, is still an upside to them.

And, finally, there's Google. Ballmer was nonverbally gleeful when asked about Google's recent trouble selling ads on YouTube. He laughed and snapped his fingers loudly. "You can't quote that," he said.

On a more serious note, he acknowledged that Microsoft, 30-plus years old and with serious business users, can no longer be the cool, new tech company, but he said it still has a few tricks up its sleeve.

"If we're successful, in and out, every day, all the time, for the next 10, 20, 30 years, we're not going to make it on, 'Hey, they're brand new, we've never seen them before.' We're going to have to surprise people. And I think we will. I think we'll surprise people with the quality of new PCs … [and the] next-generation of Windows Mobile Devices."

Some longtime Microsoft partners said the Google fight is especially interesting because Google, in its enterprise applications push, is trying to do to Microsoft exactly what Microsoft is trying to do to VMware and others: come in free or cheap and work its way up the stack.

And many at the show said the company's focus on advertising Vista as a tried-and-true operating system left them cold. Partners were especially irked that part of the company's ad campaign offers free Microsoft support for Vista, once again bypassing them in the process.

The untold story about the rapport between tech companies and their partners is the struggle they often wage against each other for customer account control. Microsoft partners saw that ad as another example of the vendor trying to reinforce its hold on the end user customer.
Dig Deeper on How to Choose the Right Technologies
PRO+
Content
Find more PRO+ content and other member only offers, here.