News
Stay informed about the latest enterprise technology news and product updates.
IBM to buy acquire Arsenal Digital Solutions
News headlines for the week of Dec. 3:
IBM to acquire data protection vendor.
CRM thrives as it gets SaaS-y.
Microsoft to release a cornucopia of patches.
This Article Covers
RELATED TOPICS
Looking for something else?
News for the week of Dec. 3 - 7, 2007 -- in brief, updated daily, on topics important to the information technology (IT) channel.
IBM to acquire data protection vendor
IBM has made yet another security play, announcing yesterday that it will acquire Arsenal Digital Solutions, a North Carolina-based vendor of on-demand data protection. The company plans to make Arsenal part of its Global Business Continuity and Resiliency Services line. Arsenal will also complement IBM's Tivoli data protection offerings and the IBM System Storage line. Terms of the agreement were not disclosed, but IBM said it expects to close the deal in the first quarter of 2008. 12/7

Download this free guide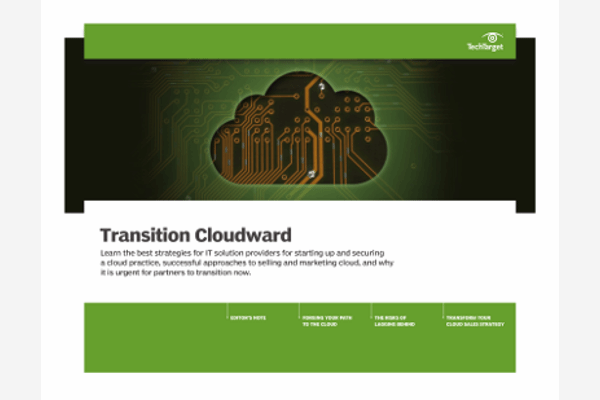 Could Securing Your Channel Business Be Easier? We Can Help.
Download our latest guide to the top strategies solution providers can leverage for starting up and securing a cloud practice, successful approaches to selling and marketing cloud, and why it is urgent for partners to transition now.
By submitting your personal information, you agree that TechTarget and its partners may contact you regarding relevant content, products and special offers.
You also agree that your personal information may be transferred and processed in the United States, and that you have read and agree to the Terms of Use and the Privacy Policy.
CRM thrives as it gets SaaS-y
While SaaS was dismissed by some earlier this year as just hype, the market for on-demand SaaS CRM is healthier than ever at the end of 2007. In December, Salesforce.com will sign up its 1 millionth customer, while NetSuite will have an IPO worth about $100 million. Meanwhile, in a show of respect, SAP just released CRM 2007 to build lines of communication between SAP and other SaaS CRM vendors. Still, many VARs, including Microsoft partners, remain unsure about where SaaS CRM leaves them. 12/7
Microsoft to release a cornucopia of patches
Highlights of Microsoft's monthly Patch Tuesday for December will include fixes for Windows, DirectX, DirectShow, Windows Media Format Runtime and Internet Explorer. This is a longer list than the one Microsoft tackled with November's patches. It is not clear if any of the patches will address a recently disclosed zero-day vulnerability. 12/7
Seagate makes e-discovery acquisition
Hard drive manufacturer Seagate has signed an agreement to acquire e-discovery vendor MetaLINCS. The deal will make MetaLINCS part of Seagate's services group, which protects data for business customers. Earlier this year Seagate acquired online backup and archiving vendor EVault, and in 2005 the company purchased Action Front, a data recovery and migration vendor. Seagate did not disclose financial terms of the MetaLINCS deal. 12/7
Storage vendor launches channel program
StorMagic, a Bloomington, Minn.-based storage vendor, this week unveiled details of its channel partner program. The program allows value-added resellers (VARs) and systems integrators (SIs) to sell the new StorMagic SM series of iSCSI-based storage area network (SAN) solutions. Benefits of the program include discounts for preferred and premier partners, lead generation and distribution, joint marketing and sales opportunities, deal registration and a partner Web site. 12/7
U.S. economy to slow growth in tech sector
Weakness in the U.S. economy may slow growth in the tech sector during 2008, according to a study released today by the analyst firm IDC. The result is hardly a disaster, though. "Slowed" could mean growth of 3% to 4% in the U.S. compared to worldwide growth 5.5% to 6%, the study predicted. This year the tech sector in the U.S. grew at 6.6%, according to IDC, while the global IT industry grew 6.9%. Rising oil prices and the chance of a recession are the two strongest factors in IDC's newest estimate, which was 1% to 2% higher earlier this year. Gartner Inc. estimated in October that the U.S. sector would grow 5.7% -- slower by 0.4% than last year. IDC's report predicted IT vendors would focus even more tightly on small and medium-sized businesses, online delivery methods, application appliances, Voice over IP and "green" IT initiatives. Mergers and acquisitions will continue at the same heated pace as this year, the report predicted. 12/06
Microsoft releases Windows Server 2008 RC1, Vista SP1 release candidates
Microsoft testers will be very busy the next few days. The company released Windows Server 2008 Release Candidate 1 yesterday and plans to make the release candidate of Windows Vista Service Pack 1 available for download next week. Microsoft is stressing that Windows Server 2008 RC1 provides of the last chances for customers and partners to give feedback on Windows Server 2008, which will be launched Feb. 27 and released to manufacturing sometime in the first quarter of 2008. Windows Vista SP1 is also due in the first quarter of the new year. 12/6
Bad Santa bot gets lump of coal from Microsoft
Microsoft has shut down its Windows Live Messenger feature that allowed children to chat with Santa Claus after old Saint Nick spouted some naughty language, according to the Associated Press. The artificial intelligence-based Santa bot, using the Windows Live Messenger address northpole@live.com, brought up a sexual topic and called a user an inappropriate name, the AP reported. Microsoft said Santa lost his cool because the bot was pushed to "do things it wasn't supposed to do," and the company does not suspect an employee prank. 12/6
Cisco flips the switch on network access control
Cisco will be equipping its new high-end Catalyst network switches with enhanced role-based access control beginning next year. The company hopes to marry the 802.1AE standard for data security and confidentiality with a more robust security scheme -- known as the Cisco Trusted Security architecture -- to avoid the pitfalls of traditional ACL-based security methods. Experts interviewed by SearchSecurity.com expect that Cisco's announcement will help enterprises further clarify employee roles and permissions. 12/06
Disrupting the data center
Last week Gartner released a list of 10 disruptive technologies poised to transform the data center in 2008. Some usual suspects -- including unified communications, server virtualization and social networking -- made the list, while Gartner expects other technologies, including long-discussed areas such as server fabrics and mashups, to become more mainstream. The list will be useful for VARs, consultants and SIs looking to bring the latest and greatest data center innovations to their clients. 12/06
Sun sets ship date for virtualization monitor
Sun Microsystems Inc. has announced that it plans to release its xVM Ops Center virtualization management console starting Dec. 10, when it will begin loading source code onto its Ops Center community site. The first commercial release is slated for Jan. 8, 2008. The software will be free, but subscriptions for support and service will range between $100 and $350 per server. xVM Server, a Xen-based hypervisor, is still scheduled for release during the second quarter of 2008. 12/06
Controlling data and storage is a full-time job
Uncontrolled data growth often forces data center managers into an enforcement role; but whether they approach it like a sheriff with a six-gun or a U.N. commission with a mandate to negotiate depends on the company and the manager involved. It's common to use charge-backs or detailed storage analyses to make storage costs real to the business units. But once all the quotas are set and egos massaged, there's still the problem of how to manage all that data. IT managers at the Storage Decisions conference in San Francisco this week said they use a mix of off-the-shelf and homegrown software for both data management and reporting. Value-added resellers can make a play to develop and provide this management tool, reducing some of the stress on overburdened storage managers, while creating recurring revenue. 12/06
Log management tools gaining steam for compliance, midmarket
Regulatory compliance legislation, particularly HIPAA and PCI, have teeth, as most midmarket firms are beginning to learn. Both standards require that data be produced within specific time limits for litigation, and customers are looking to find an affordable tool that manages that information. Service providers can capture revenue in this market by developing and selling a log management tool that tracks information and makes it easily accessible. VARs can create a recurring revenue stream by offering to support and manage the tool for customers who would rather focus on their core competencies instead of worrying about being able to produce data in the event of litigation. 12/06
Have data (center), will travel
With concerns rising about the costs of operating a data center, more IT firms are going global in their search for the best data center sites. Companies such as Microsoft are looking for locations that have lower energy costs and cheap skilled labor and are relatively immune from natural disasters. Some locations that appear to be the most attractive include Canada and Siberia (which boasts abundant power) and Ireland (an important benefit being low corporate taxes). One fly in the ointment is that U.S. and EU regulations prohibit some data from being sent offshore. VARs offering remote backup services should take note. 12/4
Microsoft announces another security flaw
On Monday, Microsoft warned that Windows' Web Proxy Auto-Discovery (WPAD) has a zero-day flaw that could become an exploit vector for hackers by directing unwitting users to Web sites infected with malware. Though it affects all Windows server and desktop operating systems released since 2000, security experts agree that the flaw, which is similar to one Microsoft patched in 1999, is relatively minor. While they haven't decided whether to release an official patch, Microsoft has released a document detailing ways for IT managers to address the problem in the meantime. 12/4
SANS Top 20 is still relevant
While some question its usefulness, many security professionals who wrote to SearchSecurity.com after the release of this year's SANS Top 20 by the SANS Institute said the list was a helpful reminder of continuing network security threats. Educating end users continues to be the predominant theme. Still, as John Kiser, CEO of Gray Hat Research Corp., wrote to SearchSecurity.com, "SANS rightly identifies training, a much-needed service which they happen to supply pretty well, as core to the solution stack. That said, training is only a component, just as the cyber threats identified only represent one dimension or facet of security." Indeed security VARs and consultants must continue to address all threat vectors, including -- or especially -- those caused by staff error or negligence. 12/4
Microsoft Exchange Server gives malware the boot (again)
Malware continues to turn up like a bad penny, and Microsoft's latest attempt to tackle the problem is its release of Service Pack 1 for its Forefront Security product. Microsoft is so intent on IT administrators using Service Pack 1 that it is now a prerequisite for installing Exchange Server SP1. Service Pack 1 boasts better IP v.6 support, enhanced content filtering and improved administrative tools. 12/4
Dig Deeper on IT Distributors-Wholesale Providers
PRO+
Content
Find more PRO+ content and other member only offers, here.