News
Stay informed about the latest enterprise technology news and product updates.
IBM plans more security research, acquisitions
News headlines for the week of Oct. 29:
IBM to spend $1.5B on security research, acquisitions.
Symantec settles lawsuit.
Macrovision, Thinstall integrate virtualization.
This Article Covers
RELATED TOPICS
Looking for something else?
TECHNOLOGIES

PRODUCTS
News for the week of Oct. 29 - Nov. 2, 2007 -- in brief, updated daily, on topics important to the information technology (IT) channel.
IBM plans more security research, acquisitions
IBM plans to spend $1.5 billion on security research and possibly acquisitions next year, according to SearchSecurity.com. The company said its latest security push will help boost the security and identity management capabilities of its products, and it will build upon IBM's 2006 acquisition of ISS. IBM also announced a new program to help customers comply with the Payment Card Industry Data Security Standards (PCI DSS). 11/2

Download this free guide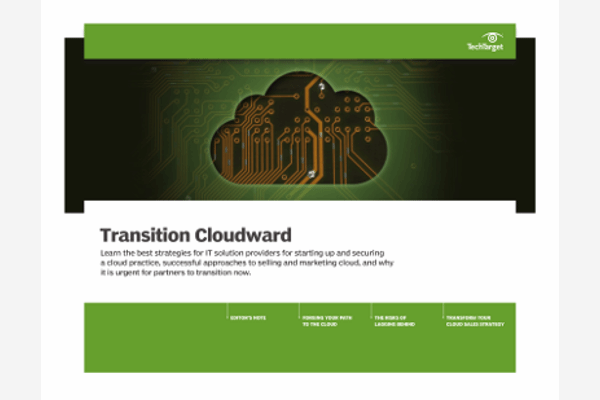 Could Securing Your Channel Business Be Easier? We Can Help.
Download our latest guide to the top strategies solution providers can leverage for starting up and securing a cloud practice, successful approaches to selling and marketing cloud, and why it is urgent for partners to transition now.
By submitting your personal information, you agree that TechTarget and its partners may contact you regarding relevant content, products and special offers.
You also agree that your personal information may be transferred and processed in the United States, and that you have read and agree to the Terms of Use and the Privacy Policy.
Seagate settles class action lawsuit
Seagate has agreed to give customers who bought a Seagate hard drive in the U.S. between March 22, 2001, and Sept, 26, 2007, a 5% discount on future Seagate products or free backup software. Seagate's offer to customers is the result of a U.S. class action lawsuit settlement that alleges that Seagate sold drives with 7% less storage than customers expected. According to the plaintiff, the interpretation of a gigabyte is what is in question and Seagate sold drives using the digital definition of a gigabyte, wherein 1 GB = 1 billion bytes. The plaintiff said this is misleading because computer operating systems report hard drive capacity using a binary definition, which means that 1 GB is less than 1 billion bytes. Seagate has denied all charges, but agreed to settle the case. 11/2
Macrovision, Thinstall integrate virtualization technology
Macrovision and Thinstall have joined forces to make it easier to deploy applications in virtual environments. They have integrated Macrovision's AdminStudio with Thinstall's virtual application technology, and the result allows IT administrators to distribute an application as a single executable file to users on their networks. The companies said their partnership will help users' speed their transitions to virtualization. 11/2
Fortinet receives network virtualization patents
Unified threat management (UTM) vendor Fortinet this week received five patents for network virtualization. Fortinet plans to use the newly patented technology to create virtualized instances of its FortiGate security appliance, which will make it easier to individually manage different aspects of enterprise networks, the company said. The patents are some of the technology that Fortinet received from CoSine Communications in 2006. 11/2
Microsoft separates SharePoint Services from Server '08
Microsoft will no longer make Windows SharePoint Services 3.0 available through Windows Server 2008. The company announced on its Windows Server Division WebLog that, starting with Server '08 RC1, users will have to download SharePoint Services separately. Senior product manager/blogger Julius Sinkevicius wrote that the move is the easiest way for users to obtain SharePoint Services while still giving flexibility to Microsoft's developers. 11/1
Midmarket IT managers cash in
Though they once labored in semi-obscurity, IT managers at midmarket companies are now enjoying sizable pay increases and performance bonuses. SearchSMB.com's recent survey of IT managers at midmarket companies found an average salary increase of 7% on top of a 26% rise in bonus pay. These rewards are linked to successful implementations of EPR, CRM and other midmarket applications from vendors such as SAP and Microsoft. Industry experts expect these performance perks to continue, though possibly not at much higher levels, for the next three years. The channel has had much to do with successful IT implementations at midmarket companies, and that success may be rewarded by increases in salaries within the channel as well -- which is good news or bad news, depending on which side of the hiring process you're on. 11/1
SMB employees go mobile
Once a perk handed out to well-heeled Fortune 500 executives, telecommuting has become much more common in small to midsized companies. SearchSMB.com cites a report showing "the average SMB has 7% of its workforce telecommuting one or more days per week, while 75% of SMBs have at least one employee who works from home." An increased use of smartphones and VPNs in SMBs allows more workers to bring the office home. Kelly points out that this is obviously good news for makers of smartphones, but it's also a boost for those in the channel who happen to be in the SMB VPN business. 11/1
PCs top peace and happiness on wish lists
Personal computers will be flying off the shelves this holiday season thanks to decreasing prices and increased demand for laptops, according to a Consumer Electronics Association survey, where computers topped most respondents' wish lists. ("Peace and happiness" came in second.) Emerging markets will have the most demand for PCs, as IDC is predicting 12.6% growth in global shipments -- about three times higher than in the United States. 10/31
Cisco adds managed services channel
Cisco Systems Inc. announced a new channel support program today, which is designed to increase the number of managed service providers (MSPs) offering services powered by Cisco Products. The Managed Services Channel Program is limited to providers that work with customers under service-level agreements at least a year long, operate their own network operations centers, and support IT Infrastructure Library (ITIL) ISO 20000-1 specifications. It will offer certifications for providers in five areas: unified communications, connectivity, data center management, security and mobility. Certified MSPs will have access to co-marketing programs, get special discounts designed specifically for MSP business models and documentation of an audit Cisco will conduct to determine an MSP's capabilities, and will be able to use a Cisco Powered logo in their own materials. 10/31
Review highlights new Leopard features
Leopard, Apple's newest version of its Mac OS X, addresses needs that users didn't even know they had, according to a recent review in The New York Times. The review highlights several of Leopard's 300 new features, including Time Machine, a one-click automatic backup program; Quick Look, which displays a document's contents without opening the file; and Spaces, which provides up to 16 virtual screens. There are also some problems noted in the review, including hard-to-read see-through menus and occasional software glitches. Leopard hit shelves last week. 10/31
EMC purchases Voyence
EMC Corp. purchased ITIL startup Voyence yesterday. The acquisition allows value-added resellers (VARs) who partner with EMC to offer a data center management framework. The likely goal of the purchase is for EMC to compete with IBM's TotalStorage Productivity Center, said Andrew Reichman, an analyst with Forrester Research. Voyence will likely benefit from EMC's move through increased visibility in the market. VARs who partner with EMC will have more in their toolbox by offering Voyence's ITIL-based data center management tools. With EMC behind them, resellers will be able to offer end-to-end support that smaller competitors won't be able to offer, said Reichman. 10/31
HP preps for SAP upgrades
With about three-quarters of SAP's customers running legacy SAP software, there is a ripe upgrade market, and Hewett-Packard has just announced that it is expanding its services to help SAP customers upgrade to SAP ERP 6.0 and SAP NetWeaver technologies and then manage their new SAP deployments. Jon Franke, news editor at our sister site SearchSAP.com, notes that HP's announcement follows their recent pledge of support for customers seeking to migrate to SAP's enterprise service-oriented architecture. Because many of the upgrade opportunities exist on the enterprise-class level, the growing number of SAP partners servicing midmarket and small businesses may be better served by evangelizing on behalf of SAP's promising SaaS offerings, which have yet to gain much traction in the marketplace. 10/31
Midmarket SAP gets a boost
SAP has been running television commercials to make the case that its products aren't just for large enterprises. An early adopter of SAP's Business ByDesign, an on-demand product aimed at midmarket companies, has given it a vote of confidence. Colorado-based SAP consultancy MindWorks chose Business ByDesign to replace its existing Salesforce.com, QuickBooks and Excel deployment. VARs, consultants and systems integrators will still have a difficult time making the SAP case to SMBs, however. A recent Forrester survey noted that only 40% of SMBs were even slightly interested in a SaaS offering from SAP, preferring instead to host ERP applications within their own data centers. Many SMBs also don't seem to want all-in-one ERP solutions like those from SAP. 10/31
Fibre Channel users move toward IP
Customers have begun to migrate away from Fibre Channel protocols to iSCSI SANs because they are easier to manage and interface with other storage products more easily, but users are still experiencing some growing pains with iSCSI. The Army Corps. of Engineers branch in Huntington, W.VA., replaced their Fibre Channel protocol with an iSCSI SAN from LeftHand after six years, said IT specialist Mark Kash. The iSCSI technology has interfaced easily with other storage components and replaced the more challenging aspects of managing an FC system -- such as having only one person on staff who knew how to navigate the console. However, switching storage protocols may come with growing pains. Brian Smith, technology manager for the Gem Group, said figuring out multipathing on an iSCSI SAN took his company time, and even forced their vendor, Compellent, to help solve the problem. Value-added resellers who are familiar with the transition from Fibre Channel to iSCSI SAN have a wide open opportunity to get involved in this slice of the market. iSCSI will continue to mature and some customers will continue to get fed up with FC protocols. By offering services that ease the pain of transition, VARs are in an enviable spot to capture a good portion of this business. 10/30
Sun files second countersuit against NetApp
Sun Microsystems Inc. has filed a second countersuit against Network Appliance Inc. (NetApp) with a Northern California court. The latest action comes one week after Sun filed a similar suit in the same district of East Texas where NetApp started the chain by filing a patent-infringement lawuit against Sun last month. Sun's latest court action does not differ from last week's charges, which were spelled out in CEO Jonathan Schwartz's blog, namely that Sun is requesting a permanent injunction to remove NetApp's filer products from the market. NetApp's lawsuit filed in September took issue with Sun's Zettabyte File System (ZFS), which NetApp said infringes its patents. 10/30
White boxes shrinking in market share, IDC says
White-box computers have declined from a 44% share of the worldwide market in 2003 to 37% in 2006, an IDC study shows. White boxes, which include PCs without brand names and those made by smaller manufacturers, have faced stiff competition from brand-named companies like Hewlett-Packard Co. and Dell Inc., whose prices have also declined during this period. Additionally, notebooks account for two-thirds of consumer PC sales and have become the dominant PC form factor for top brand-name manufacturers. 10/30
Egenera announces third-party availability
Server management vendor Egenera has launched its own software business and is making its PAN Manager data center virtualization product available on rival hardware platforms. The move, announced yesterday, will give customers more options for data center virtualization and help increase Egenera's standing in the market, the company said. It should also create new opportunities for solution providers to integrate PAN Manager with platforms other than Egenera's BladeFrame. 10/30
Linux administrators mull Active Directory
Linux is often considered the anti-Windows operating system. But a new report from Gartner estimates that one-third of enterprise-level Linux administrators are either using or considering Active Directory as an alternative to traditional Linux authentication options such as Samba, Kerberos or the Lightweight Directory Access Protocol (LDAP). Respondents to the polls said Linux authentication options are more difficult to administer, and getting them to work with Windows may impact Microsoft support contracts. Active Directory is not an ideal authentication mechanism for all cross-platform customers, even figuring in the Active Directory improvements in the forthcoming Windows Server 2008. No clear winner in the competition for Linux/Windows authentication is likely to emerge until at least 2009, Gartner concludes. Until then, VARs, consultants and system integrators working in mission-critical environments are left with the challenge of evaluating and recommending the best option for individual customers. 10/30
Virtualization puts application support at risk
Customers who are eager to virtualize some of their servers to reduce costs and improve efficiency need to add one risk to their analysis -- not all ISVs will continue to support applications that have been migrated to a virtual machine. An informal poll at the Data Center Decisions conference in Chicago this week shows that customers are looking to virtualize, but still need advice on how it should be done. Value-added resellers (VARs) can ease the pain of virtualization by making a comprehensive evaluation of the virtualization policies of a customer's software vendors part of the process of planning, testing and implementing a virtualization strategy. 10/30
Internet to stay tax-free
The U.S. Senate has approved a bill to extend the tax moratorium on the Internet for another seven years. The bill -- a compromise with senators who wanted a permanent ban -- was passed just days before the three-year moratorium passed in 2004 was due to expire. A compromise bill must now be worked out between the Senate's version of the bill and that passed by the House of Representatives -- which extended the ban four years. President Bush is in favor of the moratorium; proponents said a permanent ban would encourage investment in broadband technology and that reinstatement of the tax could raise Internet fees by as much as 17%. 10/29
BEA denies Oracle, angers investors
BEA Systems let Oracle's $6.7 billion takeover bid lapse on Sunday, setting the stage for a battle between BEA's directors and the company's largest shareholder, Carl C. Icahn, who owns 13.2% of the company. Icahn accused the BEA board of trying to derail the sale of the company, and threatened to lead a shareholder rebellion if the board's directors continue to reject Oracle's offer. In a statement issue Oct. 28, Oracle said, in light of BEA's refusal to take up the offer, BEA "should not assume that Oracle will renew its $17 per share offer in the future." It continued: "Over time many things can change: BEA's business might materially weaken, the stock market can fall further from its recent record highs, or Oracle may have committed its capital elsewhere," according to a public statement released by Oracle. 10/29
Dig Deeper on Technology Vendors-OEMs
PRO+
Content
Find more PRO+ content and other member only offers, here.