News
Stay informed about the latest enterprise technology news and product updates.
Microsoft online services could hurt partners, experts say
Microsoft is launching Office, BizTalk, Exchange and other applications as online services. If the approach catches on, it could create conflict in the channel -- but that's a big if, according to experts.
Looking for something else?
Microsoft is making Office and other applications available as online services -- a strategy that could threaten the channel if it becomes successful, according to experts.

Download this free guide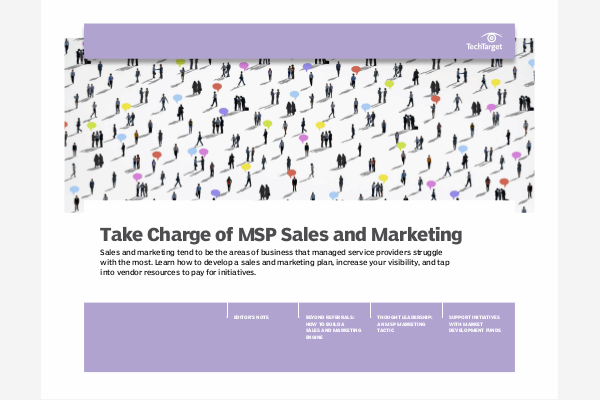 Expert Guide: Creating an MSP Sales and Marketing Plan
Sales and marketing tend to be the areas of business that managed service providers struggle with the most. Learn how to develop a sales and marketing plan, increase your visibility, and tap into vendor resources to pay for initiatives.
By submitting your personal information, you agree that TechTarget and its partners may contact you regarding relevant content, products and special offers.
You also agree that your personal information may be transferred and processed in the United States, and that you have read and agree to the Terms of Use and the Privacy Policy.
Microsoft Office Live Workspace is aimed at consumers and will allow users to access and share documents online, similar to Google Docs and other Web-based collaboration tools. For enterprise customers, Microsoft announced BizTalk Services for application development, Exchange Online for email management and Office Communications Online for unified communications.
Microsoft said in a press release that partners will have opportunities to sell custom services on top of Microsoft online services, integrate the services with other products and earn referral fees.
But if Microsoft's online services make it easier for customers to subscribe than to buy its products from partners, there's "definitely the potential for channel conflict," according to Bernard Golden, CEO of professional services firm Navica in San Carlos, Calif. "Channel is a really important thing for Microsoft, and they've got to be very careful," he said.
Paul DeGroot, an analyst for Directions on Microsoft in Kirkland, Wash., agreed.
"This represents potential conflict for partners," he said.
That conflict will only arise if Microsoft actively supports its online services push, rather than using it as a strategic counter to Google and other competitors. DeGroot said the announcement was "very tentative"; Golden said Microsoft is only "putting a toe in the water."
"Even if they really get behind it, it's going to take a while to gain momentum," Golden said. "That's always the challenge for big, established companies."
Furthermore, Microsoft online services do not offer anything new or different from other vendors' services, DeGroot said.
Exchange Online is a response to Google's Gmail, which more colleges and universities are using to manage their email, while Office Live Workspace is an answer to Google Docs, he said.
A lot of Microsoft's planned managed services offerings are "available from partners today," DeGroot added. "There are a lot of large partners who manage many, many more desktops than Microsoft does already."
Dig Deeper on Channel Conflict
PRO+
Content
Find more PRO+ content and other member only offers, here.