News
Stay informed about the latest enterprise technology news and product updates.
Business process management (BPM) channel opportunities Q&A with Andre Truong
Business process management (BPM) technologies hold untapped business opportunities for channel professionals; whether your expertise lies in SAP or Microsoft products, familiarize yourself with BPM software and generate projects and services to streamline customer business processes. Industry analyst and SAP consultant Andre Truong tells us how to get started.
Looking for something else?
TECHNOLOGIES

Download this free guide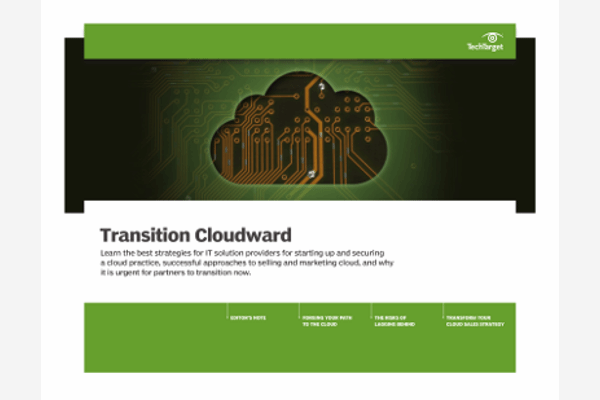 Could Securing Your Channel Business Be Easier? We Can Help.
Download our latest guide to the top strategies solution providers can leverage for starting up and securing a cloud practice, successful approaches to selling and marketing cloud, and why it is urgent for partners to transition now.

By submitting your personal information, you agree that TechTarget and its partners may contact you regarding relevant content, products and special offers.

You also agree that your personal information may be transferred and processed in the United States, and that you have read and agree to the Terms of Use and the Privacy Policy.

Can you please explain how BPM works?
Business process management (BPM) is the practice of business processes using specific software tools to integrate people, functions, services and systems across department s and beyond company boundaries. It's based on modern approaches like MDA (model-driven architecture) and SOA (service-oriented architecture). What BPM channel opportunities exist?
BPM is mainly a consulting business for the channel and a growth area for those who have particular reseller or partnership agreements with BPM software vendors like Webmethods , SAP or Microsoft. In your interview with our sister site SearchSAP.com you said, "We're moving IT issues from IT hands into business people's hands." How can channel professionals leverage that information?
Channel professionals who have become trusted advisors to their customers will have new business opportunities to leverage; the business consulting companies will definitely have the most to gain from this BPM trend. BPM and its associated tools from prominent software vendors provide a new consulting opportunity for anyone who advises customers on improving their business operations. How do you recommend channel professionals start offering BPM solutions and services?
In terms of business and technology strategy, align yourself with a BPM vendor. If you're a channel partner in the SAP world, try to understand how SAP BPM tools, such as Guided Procedures and Visual Composer, can be used to software enable the business processes that your customers are still running inefficiently. If you're in the Microsoft world, have a look at Biztalk. Which customers should be targeted when selling BPM solutions and why?
Target the customers who are afraid of buying big packaged solutions. With a BPM approach you can software enable one process at a time in a very modular, model-driven or service-oriented approach. That minimizes the risk and allows for fast and phased implementation. Are channel professionals taking advantage of BPM opportunities yet?
BPM related activities are not mainstream yet. Large corporations have not fully embarked on this journey. BPM tools from software vendors are maturing. Big consulting firms are starting to materialize on that concept. BPM professionals are starting to accumulate experience in this area. Right now the engagments are mostly high-touch, limited, tier-1 types. How can channel professionals help customers leverage and improve on existing systems using BPM?
If the customer believes that process efficiencies, improvements and innovations are critical for their businesses to survive and thrive, there are opportunities within that belief. It should translate to an executive belief that critical customer processes should be modeled, designed, stored, run and monitored with software that can ensure process integrity, continuity, flexibility and agility. I recommend channel professionals pay attention to process modeling activities, because they are the starting point for BPM; there are many tools out there, like Aris from IDS Scheer for the SAP world. As of now, it's harder to assess business processes and extract value from them because they are rarely documented or modeled. That's an untapped opportunity for channel professionals. Do you have any other BPM Advice for channel professionals?
If channel professionals want to raise or strengthen their role as trusted advisors to their customers they should definitely consider BPM. They can do it one step at the time, by developing special relationships with a particular BPM technology or BPM vendor. There's no comparison between solving a customer business requirement the traditional way (IT solutions and custom development) with the BPM way (process composition and orchestration). With the BPM approach, you're getting the customer closer to an agile and flexible enterprise.
Dig Deeper on Systems Integration and Management
PRO+
Content
Find more PRO+ content and other member only offers, here.