Supporting open source software
Supporting open source software presents opportunities for systems integrators, as IT budgets tighten and companies try to save money. Learn more about the benefits and challenges of offering open source support in the second installment of our Hot Spot Tutorial on Open Source Reseller Services.
Looking for something else?
A systems integrator (SI) performs the same services around open source software as proprietary software: customization, integration and support. But the nature of open source projects -- their technology, as well as the corporate culture around them -- make some elements of those services easier, and some more difficult.

Download this free guide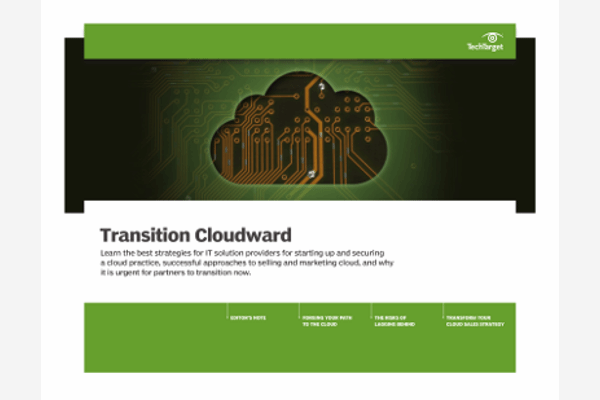 Could Securing Your Channel Business Be Easier? We Can Help.
Download our latest guide to the top strategies solution providers can leverage for starting up and securing a cloud practice, successful approaches to selling and marketing cloud, and why it is urgent for partners to transition now.

By submitting your personal information, you agree that TechTarget and its partners may contact you regarding relevant content, products and special offers.

You also agree that your personal information may be transferred and processed in the United States, and that you have read and agree to the Terms of Use and the Privacy Policy.

Now that you have a general understanding of open source software in the corporate world, it's worth taking a closer look at where SIs fit in and whether you should consider offering open source products to your clients. Although some SIs have found niches in focusing on open source, for many others open source programs are just one element in their portfolio.

There are times a customer will come to an SI with a specific open source application in mind, just wanting support in deploying it. But for companies that are considering an open source product as just one option, support is one of the main inhibitors -- and opportunities for SIs, according to Matt Lawton, director for Framingham, Mass.-based IDC's Open Source Software Business Strategies research program. Support is more of a concern for small and medium-sized businesses (SMBs) than for large companies, which have more IT resources and do not have to rely on the development community or SIs to support the software, Lawton said.

Most open source projects are supported by their developer communities, as opposed to the proprietary software

world, where a single vendor develops and supports a program. Many open source projects are also built on top of other open source projects, so it's not always obvious where a bug is coming from, according to Dave Gynn, director of enterprise tools and frameworks at Optaros Inc., a Boston-based SI that specializes in open source software. But many open source projects are backed by vendors that can provide that support, and SIs can also fill that role, he said.

Open source software projects are run by a community of developers, many of them volunteers. Even when a project is backed by a vendor, that community is often the source of much of its support. This means finding support is often harder than just calling the company you bought the software from, but that same hurdle can be a big opportunity for you.

On the technological side, open source is good for SIs because they can fix bugs in the code themselves, instead of relying on the vendor for a fix in the next upgrade or patch, as they would have to do with proprietary software. On the other hand, the relatively decentralized nature of the open source development community can make it a little harder to know where to find support, Gynn said. You can provide value by finding good support services on clients' behalf and offering a single point of contact, he said.

Even if it's harder to find, several SIs said the large community of open source developers means that support for an open source program can sometimes be better than the support provided by proprietary vendors for their closed source products. Open source developers tend to be proud of their work and eager to help people use it, said Marcel Gagné, president of Salmar Consulting Inc. of Mississauga, Ontario. That community can also help SIs learn the code well enough to tweak it for their clients, according to Gagné, who has written several books and articles about free and open source software.

Those SIs that are more proficient in a given application can provide their own support and fix bugs if needed. But even if you're not ready to dive into the code yourself, there's value in being your customer's point of contact. In that role, SIs and VARs can help identify where in the stack the bug is originating, contact the appropriate developers to solve the problem, and report back to the user with the fix, Gynn said.

Of course, there's more to working with open source than just tech support. In the next part of this series on open source, we'll take a look at how integration work is different for open source projects than it is with proprietary software, and how you can make the most from open source technologies and the culture that comes with them.
Dig Deeper on Server Operating Systems: Windows, Linux and Unix
PRO+
Content
Find more PRO+ content and other member only offers, here.