Essential Guide
Colocated data centers uncut: Avoid these costly errors
A comprehensive collection of articles, videos and more, hand-picked by our editors
service-level agreement (SLA)
A service-level agreement (SLA) is a contract between a network service provider and a customer that specifies, usually in measurable terms, what services the network service provider will furnish. Many Internet service providers (ISP)s provide their customers with an SLA... (Continued)
FROM THE ESSENTIAL GUIDE:
A service-level agreement (SLA) is a contract between a network service provider and a customer that specifies, usually in measurable terms, what services the network service provider will furnish. Many Internet service providers (ISP)s provide their customers with an SLA. More recently, IS departments in major enterprises have adopted the idea of writing a service level agreement so that services for their customers (users in other departments within the enterprise) can be measured, justified, and perhaps compared with those of outsourcing network providers.
IT Acronyms - A Quick Reference Guide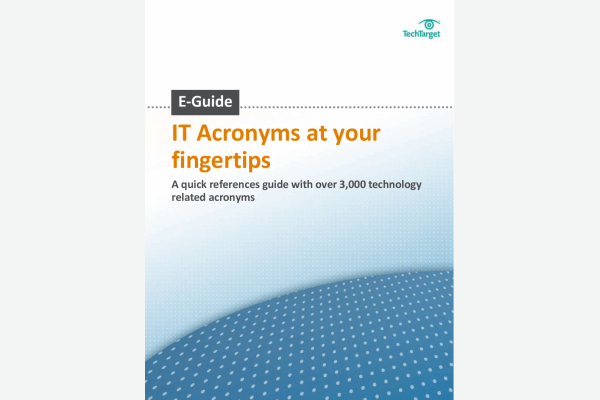 Download this free quick reference guide with over 3,000 IT acronyms; including a special section of the top 15 acronyms you need to know today.
By submitting you agree to receive email communications from TechTarget and its partners. Privacy Policy Terms of Use.

Some metrics that SLAs may specify include:
What percentage of the time services will be available
The number of users that can be served simultaneously
Specific performance benchmarks to which actual performance will be periodically compared
The schedule for notification in advance of network changes that may affect users
Help desk response time for various classes of problems
Dial-in access availability
Usage statistics that will be provided.
Continue Reading About service-level agreement (SLA)
ITKE asks:

What do you think should be included in every service level agreement?

ITKE asks:

Does your internal IS department provide service level agreements or templates? Why or why not?